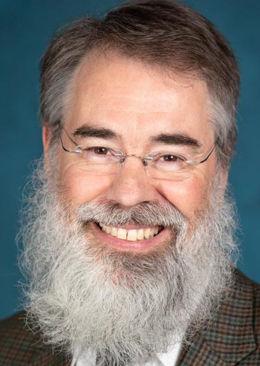 Calling on San Mateo County residents to practice patience while waiting for a COVID-19 vaccine, Health Officer Dr. Scott Morrow released a statement Tuesday highlighting how an insufficient supply chain will result in many receiving their first dose by the late summer.
"We are in a textbook rationing situation. We have more demand than supply," said Morrow's statement. "We all want to go faster, but until this supply issue is ameliorated, we won't be able to."
In a county of roughly 800,000 residents, Morrow estimates that all entities distributing vaccines in the county would need to administer about 6,000 doses a day collectively to adequately inoculate the population by July. But state distribution has trickled in at about one-tenth that rate and even if supply chains were to improve some would still be left waiting until the summer for a vaccine, he said.
Despite supply issues, Morrow was hesitant to agree with those "Monday morning quarterbacking" vaccine distributions who have claimed California is behind other states. Instead, he suggested the state faces three issues — insufficient vaccine supply, incomplete and inaccurate data and federal allocation shortfalls.
Admonishing a "free-for-all" distribution approach which would put a first dose in any willing and available arm, Morrow called the strategy "intellectually lazy," and "a bit too Darwinian." The elderly and those with either higher personal risks or exposure risks would suffer, especially under current supply constraints.
Instead, Morrow suggested the state consider an "any door is the right door" policy once supply allows. The strategy would allow anyone who can perform vaccinations such as pharmacies, private doctors, private vendors, large medical systems and others to administer doses but, he notes, the state supply is nowhere near entering such a phase.
"The solution is to ramp up production," said Morrow, adding, "I don't know how feasible this is."
Access to up-to-date data has also been a constraint, said Morrow, noting it's unclear how many doses have actually been shipped into the county or how many have been administered. Other than the fraction of doses shipped to County Health, local officials are unable to track shipments to multi-county health care providers or the commercial pharmacies treating long-term care facility residents and staff.
A majority of residents insured by a multi-county entity like Kaiser Permenante, Sutter Health and Dignity Health, will be treated by these health agencies. The county will focus on treating the roughly 150,000 residents insured under Medi-Cal, uninsured or have other sensitivities.
Currently, the county is in Phase 1A in the state's immunization plan which prioritizes vaccinating health care workers in close contact to COVID-19 treatment and residents and staff in long-term care facilities.
And while agencies are required to report immunization data to the state's immunizations registry, CAIR2, the system "is not up to task" with many doses having failed to get into the system. The state is working on implementing technological fixes but doing so will likely take weeks, read the statement.
"If you are confused, don't be alarmed. We are all confused," said Morrow, emphasizing the importance of not casting blame on any one agency. "I share your frustration of not having good, clear, understandable data on the efficiency of the vaccine rollout. "
Addressing widespread eagerness to access a vaccine, Morrow said residents should instead focus on practicing gratitude and patience. Case and death rates are surging 10 times higher in recent days than recorded in September and October with roughly 80% of the county's population still susceptible to contracting the virus.
As of Monday, Jan. 18, nearly 32,600 residents have tested positive for the virus with a third of cases occurring within the last 30 days according to the county's COVID data dashboard. Deaths from the highly contagious respiratory disease have also doubled during the holiday surge, claiming 309 lives.
Getting vaccinated will not immediately exempt inoculated residents from COVID-19 health restrictions, noted Morrow who suggested mask wearing, social distancing and not gathering will be necessary through most of the new year.
"We are all exhausted and numb, and complacency is growing. Your individual actions have great consequences," said Morrow. "The ability to control this pandemic lies primarily in your hands. Please take every precaution."