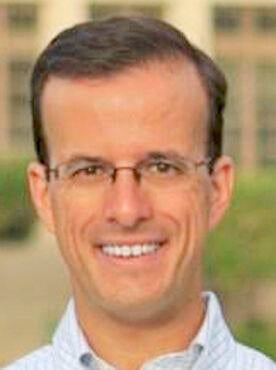 Renovation plans for Carter Park in Half Moon Bay received a significant financial boost following the announcement from Assemblymember Marc Berman that the city will receive $4.75 million in state budget funding for the project.
Berman, D-Palo Alto, successfully advocated for the funding as part of Senate Bill 129 Budget Act of 2021, which was passed by the state Legislature June 28. Berman visited John L. Carter Memorial Park a couple of years ago and saw the potential for events, plays and music festivals the community proposed.
"I think once the renovation project is completed, it's going to be something that people are really excited to go hang out at. Hang out with their family, hang out with their friends. It's something that can draw people from surrounding communities for different performing arts events," Berman said.
Carter Park is beneath the entrance to historic downtown Main Street and is considered an underutilized open space. The renovation project will add a 440-person capacity amphitheater and play area at Carter Park for large music and theater events. It would include terraced seating and a new stage with storage space complete with a changing room. A children's play area, picnic area, a restroom and a concession building with a garden rooftop are also in the design plans. Design plans and permitting have been completed.
The push for state funding for the project has taken place since 2019. Half Moon Bay initially asked Berman to request budget funding of $1 million in 2019 for planning stage funds, but it was not successful, Berman said. COVID-19 delayed budget requests in 2020 before success in 2021.
"But this year, when we unexpectedly found ourselves in a really strong fiscal position, it was a great opportunity to try again," Berman said.
While he was confident funding could have been found elsewhere, Berman acknowledged getting 80% of project funding from the state was a big boost to ensuring the project finished quickly.
"But it would have taken longer. The city might have had to put up more of its own money, and the renovation project would probably have had to happen in multiple phases as opposed to being able to do it all at once," Berman said.
He sees the funding as an opportunity to create an ideal outdoor event space for the coast with flexibility in the future, given the uncertainty of indoor spaces in a pandemic.
"I think it's awesome. I'm really excited for it," Berman said.
City Manager Bob Nisbet said the $4.75 million would go toward construction for the $6 million project. The city is coming up with the remaining funding. He noted the city did not have that type of funding available, and Half Moon Bay would have either had to find other grant sources or slowly raise funds, which could take years.
"We are overjoyed about this. This is huge, and I can't say enough about Assemblymember Berman for getting this in. It's amazing that they partnered with us," Nisbet said.
Construction will now become a priority, with Nisbet estimating construction starting around Labor Day and going through the winter window to be ready for summer. Nisbet said the city has already funded around $500,000 in the planning stages, leaving about $750,000 in additional funds for Half Moon Bay to find. Nisbet was confident the city would find the additional funding needed.
Senate Bill 129 also includes $8 million to allow the Midpeninsula Regional Open Space District to purchase and preserve the Cloverdale Ranch in San Mateo. Cloverdale Ranch is 6,200 acres of undeveloped land located between Pescadero and the county's southern border. The funding will help establish an open space preserve and provide access to open space and resource lands.