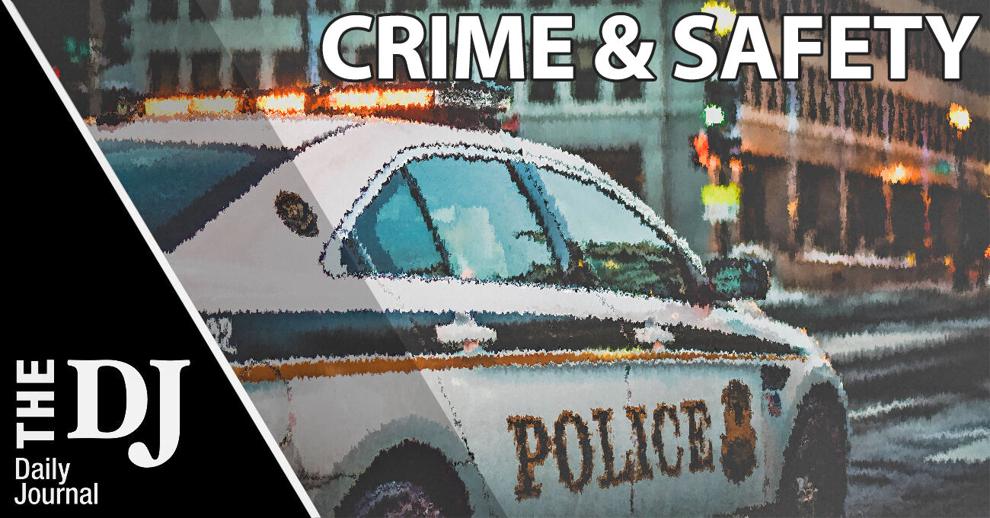 A San Mateo man accused of seven misdemeanors for various public incidents in San Mateo, Redwood City and Menlo Park has been arrested and has a court appearance Nov. 12, the San Mateo County District Attorney's Office said.
Vincent Montano, 36, allegedly harassed his deceased father's wife and neighbors at her apartment complex in San Mateo Oct. 24 and came back the next day and locked himself in the laundry room before resisting arrest, prosecutors said. On Nov. 1 in Menlo Park, he allegedly took a drink from a man sitting in his car and threw it against the car, prosecutors said. On Nov. 2, prosecutors said he allegedly harassed kids, an Amazon driver, a bicyclist and others before resisting arrest.
He was eventually detained in the parking lot of Pet Food Express at Sequoia Station. During the arrest, Montano bit an officer twice, causing minor injury. Montano sustained minor visible injuries and was examined at the scene by medical personnel prior to being transported to San Mateo Medical Center for a physical and emotional health assessment, according to Redwood City police.
Later that day, he was cleared from his evaluation at the San Mateo Medical Center and tired to flee again when officers arrived to transport him. He was placed in a "Wrap" leg restraint device and booked into jail for multiple counts of willfully resisting arrest, resisting arrest by means of threats or violence and battery upon a peace officer, according to police.
The event of Nov. 2 were Montano's fourth arrest and fifth police contact by San Mateo County law enforcement agencies in nine days. Redwood City police are coordinating with the District Attorney's Office and other local agencies to explore additional supportive service options to assist with or identify the cause for Montano's consistent erratic behavior. As with all use of force incidents an administrative review will be conducted to determine if the actions of the involved personnel were consistent with the law and department policy, according to police.