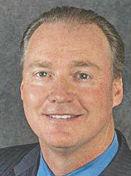 Community college officials advanced the district's interest in building housing for students struggling with the cost of living locally, though differences exist regarding the urgency with which the proposal should be pursued.
The San Mateo County Community College District Board of Trustees agreed during a meeting Wednesday, July 24, to further study the proposal to build housing for students on the College of San Mateo campus.
But while some trustees signaled they were comfortable with issuing requests for proposals from developers seeking to construct it, others wanted more specific policy details before pushing the initiative ahead.
"There are a lot of things we need to think through," said Trustee Dave Mandelkern, who said he favored the idea but wanted more clarity on details of the potential project, such as the criteria for selecting residents.
Board President Karen Schwarz shared a similar perspective.
"I want to move ahead, but I want to move ahead cautiously," she said.
While no binding decision was made at the meeting, officials agreed to bring the issue back for further examination and detailed discussions at a September study session.
Officials are weighing a burgeoning proposal to construct several hundred units spanning from 300 to 400 square feet with a private bathroom and kitchenette in a tower on a lot abutting the baseball field on the College of San Mateo campus.
Under a proposal from Chancellor Ron Galatolo, a land lease arrangement could be reached with a developer to construct the project and a third party would be identified to operate the facility.
Under Galatolo's proposal, a majority of the units would be occupied by international students who would pay market rate rents, subsidizing local students who could live in the units at an affordable rate. Administrators have said preferences could be given to veterans or foster children to live in the units reserved for local students.
Some trustees though were uncomfortable with such an arrangement, questioning the logic of dedicating a majority of the development for international students able to pay a premium for housing amidst an ongoing local affordability crisis.
"It's not a package I find persuasive," said Trustee Richard Holober, regarding the proposal from Galatolo.
Holober noted international student enrollment has declined over the past few years, raising questions for him regarding the viability of building housing accommodating a dwindling population.
He also suggested the proposal to reserve units for foster children or veterans would serve the financial interest of developers, as they could qualify for tax incentives.
Recognizing such arrangements would serve the deal between the district and developer, Holober said he would like to establish a system better accommodating local students seeking affordable housing.
Holober went as far as recommending the board approve hiring an independent consultant who could offer unbiased analysis of the proposal and help build his comfort with the initiative.
Not all officials were so cautious though, as Trustee Thomas Nuris suggested he was prepared to approve the proposal to issue a request to developers seeking to build the project.
"I don't want to get too bogged down in the details," he said, emphasizing his interest in leveraging the district's surplus assets to try to combat the ongoing affordability crisis.
Attempting to meet the interests of both sides of the issue, board President Maurice Goodman proposed officials reconvene for a study session on the issue, with an eye on quelling the existing concerns and pushing the initiative ahead.
He also suggested local nonprofit agencies and affordable housing developers could be present at the discussion to help college district officials better understand the possible partnership opportunities.
For his part, Mandelkern said he favored the opportunity to discuss specifics of the district's potential student housing policy before putting the project out to bid for developers.
"I want to get a better understanding of those operational issues before we move forward," he said.