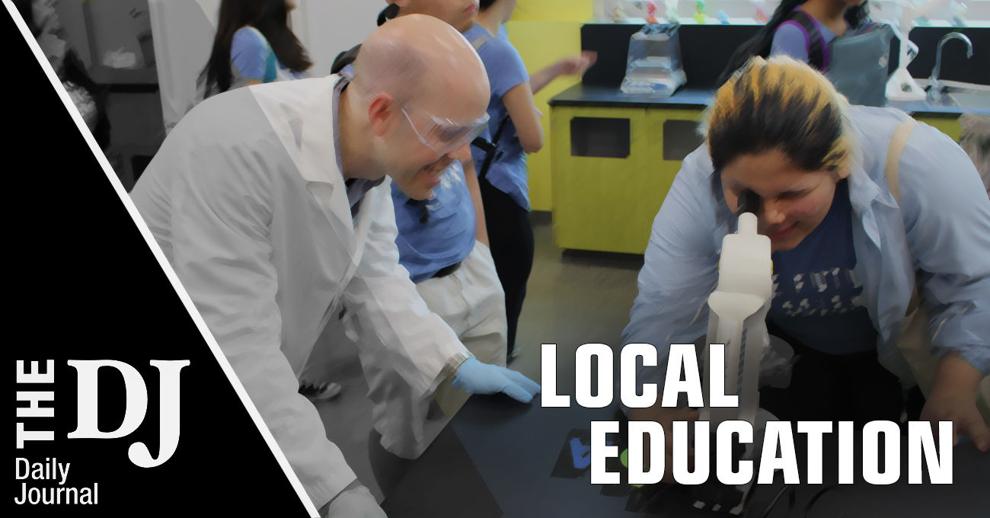 Student enrollment dipped in the San Carlos School District this new school year, leaving officials to assume it was the victim of a statewide trend of pandemic-related restrictions on in-person instruction pushing kids out of the public system and state. 
"We are lower than we've been in a while," spokesperson Amber Farinha said during a Board of Trustees meeting Sept. 9. "COVID just threw a wrench into everything we knew."  
District officials have been grappling in recent years with declining enrollment, which many have attributed to the rising cost of living locally. But before the pandemic struck, the district's demographer projected those figures would stabilize with 2,970 students anticipated in the 2020-21 school year and 2,918 in 2021-22 session. 
As of Aug. 26, the district came in short of its projected 2021-22 enrollment by nearly 300 students with 2,626 preschool through eighth grade students enrolled across the district's eight campuses. Enrollment also fell 245 students short of last year's California Basic Educational Data System enrollment count done annually on Oct. 7. 
State mandated school closures during the pandemic were singled out as why the district and others across the state experienced an enrollment dip, Farinha said, noting Bay Area school districts including those in San Mateo County lost 3% of students. 
Statewide enrollments were already projected to fall within the decade, Farinha said. More than 160,000 students were lost during the pandemic, accounting for the biggest drop in student enrollment in 20 years, she said. 
"It wasn't just San Carlos. It was all over the place," Farinha said.
In SCSD, student losses were captured among six of the district's 10 grade levels with fourth-grade enrollment falling the most at 55 students. 
Student exit surveys conducted for the 433 students who left the district during the 2020-21 school year showed 29% of students, or 126 children, left to attend private schools which largely offered in-person instruction during the pandemic. Another 125 students moved out of the city, 66 left the state and 37 left the country. 
About 80 students who left the San Carlos Charter Learning Center relocated to an unknown area of the state, transitioned to homeschooling or left no reason or another reason.
Only 18 students of the 433 returned, Farinha said, signaling uncertainty for how many more will return. Data was not collected on why families left, a regret of Farinha, but the district is working on gathering that information and creating new surveys for future departures. 
Enrollment numbers are critical for informing staffing levels, short- and long-term facility planning, grant funding, program and services planning, technology and instructional materials and targeted services to specific students, Farinha said. 
But district funding is ultimately decided by average daily attendance, a number that fluctuates less in the district. Superintendent Jennifer Frentress stressed the importance of getting children to attend classes regularly after "lax" attendance practices and measurements when studying from home. 
"You can't just not show up for days on end so we need to start talking about what the impact is," Frentress said. 
It's still unclear what long lasting effects the pandemic will have on student enrollment. Farinha said the district will be examining staffing levels and how each school site has been affected while keeping an eye on enrollment trends.
The district's demographer shared hope that future residential development could drive up the number of school children in the city, Farinha said. 
"We just don't know what this is going to look like in the out-years," Farinha said. "[We're] hoping we can get some of those kids coming back for the next year." 
(650) 344-5200 ext. 106