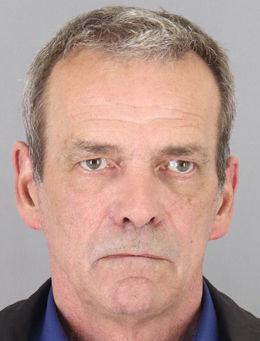 A 68-year-old former San Bruno fire secretary accused of handing a note referencing a sexual act to a 16-year-old student at Peninsula High School in May pleaded no contest to contacting a minor for sexual purposes Tuesday, according to the San Mateo County District Attorney's Office.
Gary Carson, who was placed on administrative leave from his position as a secretary at San Bruno Fire Department, previously pleaded not guilty to his charges in June and remains out of custody on a $50,000 bail bond, according to prosecutors.
Carson is said to have handed the teen a note with pornographic language while he was sitting in a car in the high school parking lot May 10, which prompted the student to rip up the note immediately and tell his family about the incident the next day. Carson allegedly attempted to pass another sexually explicit note to the teen May 13 but was stopped by the teen's aunt, who had been watching the scene from another car, according to prosecutors.
The victim's aunt was allegedly able to take down the license plate number for Carson's vehicle and also found pieces of the note Carson gave the teen May 10 in the parking lot, according to prosecutors.
Carson will next appear in court Oct. 24 for sentencing, according to prosecutors.
His defense attorney Patrick Valencia could not be immediately reached for comment.