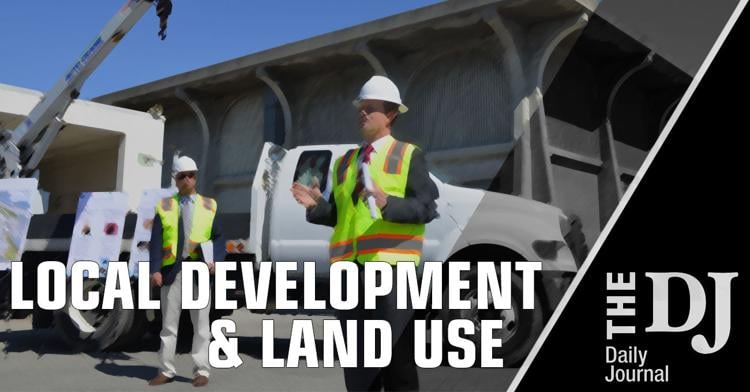 As early as August, downtown San Mateo visitors will have another option when it comes to finding a jolt of java as the owners of Bliss Coffee in downtown Redwood City prepare to open the doors of their second location in the Main Street parking garage.
One of six commercial leases owned and managed by the city at the downtown garage, the coffee shop will occupy the 355-square-foot retail space just west of the Caltrain tracks on First Avenue where the consignment store So Thankful operated before moving out in spring of 2017, according to a staff report.
Downtown resident Robert Anderson, who is a member of the Downtown San Mateo Association's executive committee, said he's looking forward to having a place where commuters can stop for a quick cup of coffee on their way to and from the downtown Caltrain station, noting Peet's and Philz Coffee are known to have long lines during morning commute hours. Expected to operate under the name Red Giant Coffee, the shop will also be located between the center of downtown San Mateo and the station and could provide the increasing number of commuters using the station a place where they can make a quick stop for coffee before going to work, said Anderson.
"It's kind of exciting to have," he said. "I know we have coffee places in San Mateo but I think a lot of them have their own clientele … This coffee place might just hit the ground running with the commuters that are coming off Caltrain and there's a lot of them."
The shop will join the Downtown San Mateo Association's office at 380 First Ave. and the San Mateo Police Department's downtown substation on the garage's northern side, as well as Fletch's restaurant, Cold Stone Creamery and Beard Papa's dessert shop, located in retail spaces on the garage's southern end along Second Avenue, said Jennifer Chen, the city's economic development manager.
Having expanded their business to include coffee bean roasting under the brand "Red Giant Coffee Roasters," the shop owners will rename their Redwood City location Red Giant Coffee later this year, according to the report.
The owners are expected to pay $1,050 a month for the space — which is similar to rates signed by other commercial tenants in the Main Street garage — as outlined by 10-year lease approved by city officials last week, according to the report.
Noting the Bliss Coffee's loyal customer base, Chen is hopeful the business' second location will also draw a crowd and provide another place for visitors to buy beverages closer to the Caltrain tracks since most of the city's coffee shops are located a few blocks away. Chen said the owners are renovating the space in July and August and plan to open in August or September.
"It adds vibrancy definitely at that corner," she said. "This just kind of adds to our existing downtown."