Two Burlingame bakery-related businesses with similar names, Backhaus and Bakehouse, are set to open sometime this year not far away from each other on California Drive.
Backhaus is well known for its location in downtown San Mateo since 2019 and its origin at farmers' markets and at Kitchentown, in San Mateo, but on the Burlingame side of Peninsula Avenue. The second Backhaus bakery is opening at 261 California Drive, the current location of Basecamp Fitness, which is moving next door. It is a two-minute walk south of the old Steelhead Brewery site, where Bakehouse, a plant-based bakery, is set to open. Backhaus' expansion will allow for a greater variety of baked goods, including cakes, with more kitchen space and a mill room.
"It's a whole new learning curve for us but you get more control when you mill your own flour," Backhaus founder and co-owner Anne Moser said. "It's diving deeper into bread science and, since it's fresher, there's more nutritional value."
Sit-down dining options for breakfast and brunch will also be offered, with seating both outdoors and inside on a second-level mezzanine.
"Having more space for production will allow us more freedom to create more products and more variety," Moser said.
Backhaus currently offers cakes for seasonal holiday specials in San Mateo and the new location will allow the bakery to open up a full-time cake program. Moser said the bread program will definitely be expanded as well.
The menu at the current location includes specialty loaves, savory and sweet pastries, pretzels and coffee and espresso drinks. Moser said previously she reached the space's production limits, given they make everything on-site from scratch — down to the fillings in the pastries — and the new location will only expand the possibilities. Backhaus is German for bake house and Moser said to save customers from any confusion she has attempted to speak with Bob Trahan, owner of Twelvemonth and Bakehouse, to reconsider his bakery signs but has yet to receive a response.
"We just want to serve the customers the best we can and we don't want people to miss each other because they are going to the wrong location, we don't like to adopt us versus them approach, we love what we do and we want the customers to go with what they enjoy but causing confusion is never helpful for any side," Moser said.
Moser said Backhaus plans to open the Burlingame location in August or September of this year.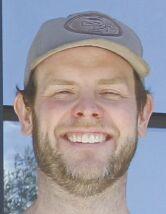 Trahan said he received an email from Moser and tried to contact her but had difficulty. He added he is trying to speak with her this week but isn't going to change a sign that will ultimately cost thousands of dollars. Additionally, Trahan said he hasn't heard of any confusion about the two bakeries and will see how things go before he reassesses the situation.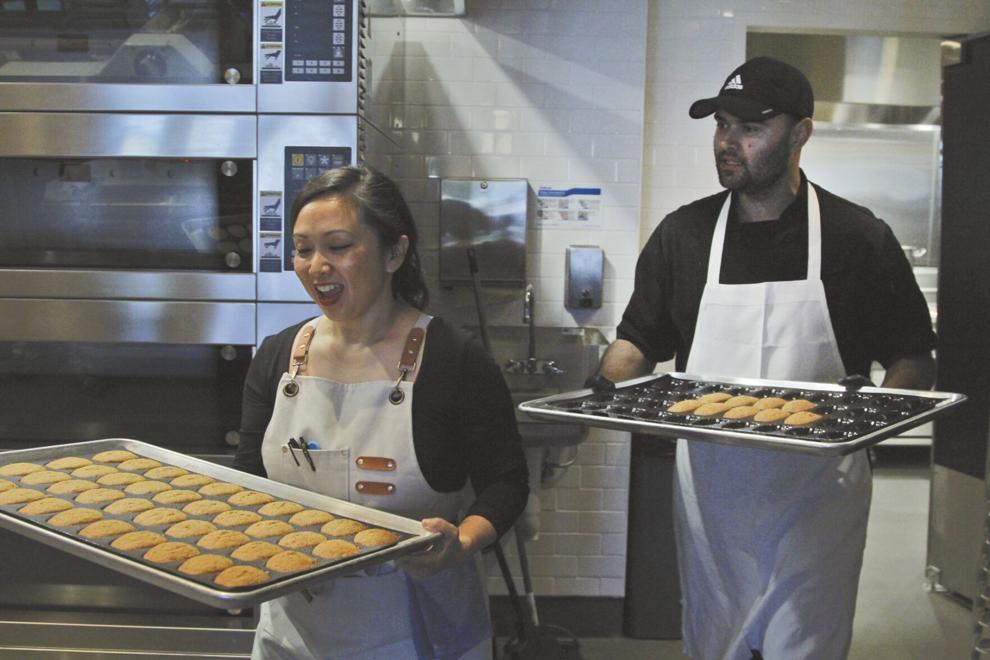 Regardless, Bakehouse is expected to open this year. For years, Trahan worked for Big Tech companies like Facebook and Microsoft but felt it lacked meaning.
"We weren't changing the world," Trahan said.
This year, his dream will become a reality when he opens a plant-based restaurant and bakery, Twelvemonth and Bakehouse bakery, which are next door to each other.
Trahan had moved on from the tech industry and tried his hand at culinary school but it wasn't until he had a life-changing trip in New Zealand that opened his eyes to the harms of industrial farming. The cows in New Zealand roamed free, he said, and he imagined it would be heaven for a cow. Shortly after, he noticed infuriated protesters near the farm and Trahan was confused until he learned the cows were poisoning the water table.
"It opened my eyes," Trahan said.
This was the point he decided he wanted to eat plant-based foods. He eventually decided it was his mission to share it with the community.
His passion for healthy sustainable eating became the driving force behind the concept of Twelvemonth, located at 330 Lorton Ave. at the back of the old Steelhead Brewery, which was fronted at 335 California Drive. The 300-seat restaurant will operate from a scratch kitchen and will focus on local seasonal ingredients.
"It's a global cuisine through a California lens," Trahan said, adding one example is a veggie-based katsu using Japanese sweet potatoes.
The restaurant will be open primarily for dinner until Trahan feels the high-quality service he is seeking is running smoothly, he said. The seasonal a la carte menu will range from $20 to $30 per dish.
Monday to Thursday, the restaurant will be open from 5-10 p.m. and the full service bar, that offers eight beers and ciders on tap, will be open from 4-10 p.m. Friday and Saturday the restaurant will be open until 11 p.m. and the bar will be open until 2 a.m. The bar will have an array of appetizers to offer, Trahan said.
The Bakehouse will be fronted on California Drive, and is set to have a symbiotic relationship with the restaurant by providing it with dessert, bread and coffee drinks. Trahan said the bakery will support the restaurant until he feels things are running smoothly and then it will open its doors to the public.
The bakery's concept is inspired by Zingerman's Deli in Ann Arbor, Michigan, he said.
"I used to go to Michigan a lot. My sister was there for grad school and the first time I went to Zingerman's Deli I had the best corned beef sandwich I ever had, but what made it over the top was the bread," Trahan said.
The deli had a storefront called Zingerman's Bakehouse that inspired him to bring quality baked goods to the restaurant and the community. The eight shelves will eventually be stocked with loaves of country sourdough, Jewish deli-rye, whole-wheat sourdough, porridge sourdough, pan-de-me, brioche, baguettes, focaccia and pretzels.
It will also offer pastries, muffins, croissants, morning buns and drip coffee and some espresso drinks — all plant-based, Trahan said, adding he is most excited to share his passion and value for plant-based eating with the Burlingame community.