More than a year after serving as a pivotal location for San Mateo County's COVID-19 response, Event Center staff are now eager to welcome the community back to its annual County Fair, featuring rides, fair food and various displays.
"We didn't know where we were going to be at by now but we're here, it's real and San Mateo County is back and we're ready for all of you," Justin Aquino, San Mateo County Fair operations manager, said.
From 11 a.m. to 10 p.m. beginning Saturday, June 5, to Sunday, June 13, the San Mateo County Fair will open its doors to fairgoers for the first time in nearly two years. Dana Stoehr, president and CEO of the event center, said the event will be the first large event of its kind in the Bay Area since the start of the pandemic.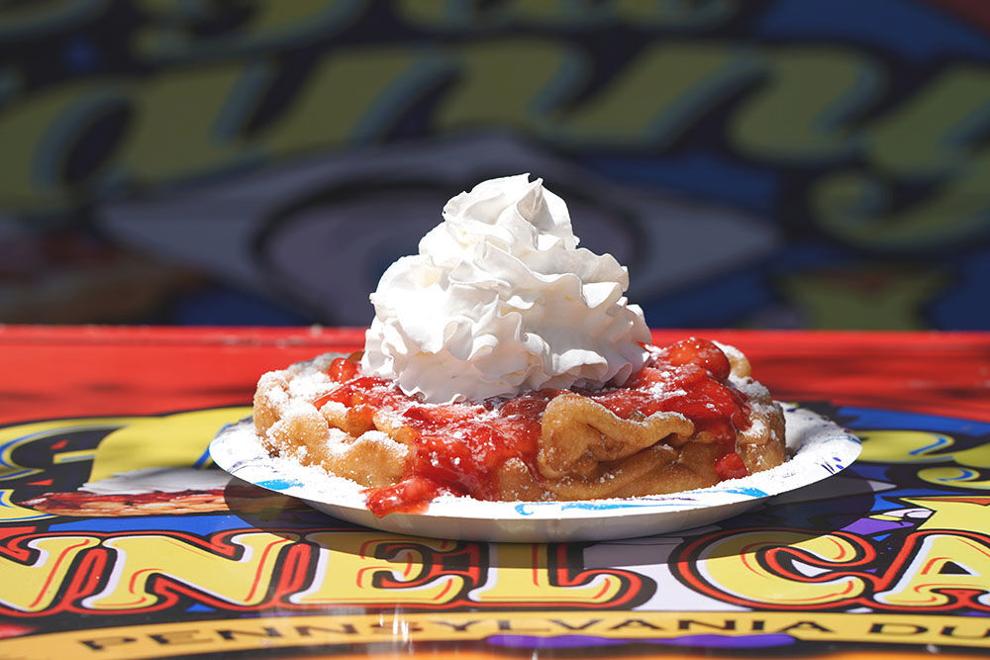 To abide by state and local health department guidelines on social distancing, capacity has been reduced to 35% normal fair capacity to abide by state guidance. A total of 10,000 fairgoers will be permitted per day and will be allowed to exit and reenter. The fair has downsized the number of attractions to 18 rides from the typical 30 normally featured.
But crowd favorites like carousels, a Ferris wheel, the YoYo swing, bumper cars and other kid-friendly rides will still be featured, said Aquino. More daunting attractions have also found their way to the fair, including the Ring of Fire, Super Shot, Zipper, Viper and Raptor.
Kicking off the outdoor concert series will be award-winning artists Young MC, C+C Music Factory and Coolio. The following nights will showcase a series of classic rock cover bands and other family friendly entertainment.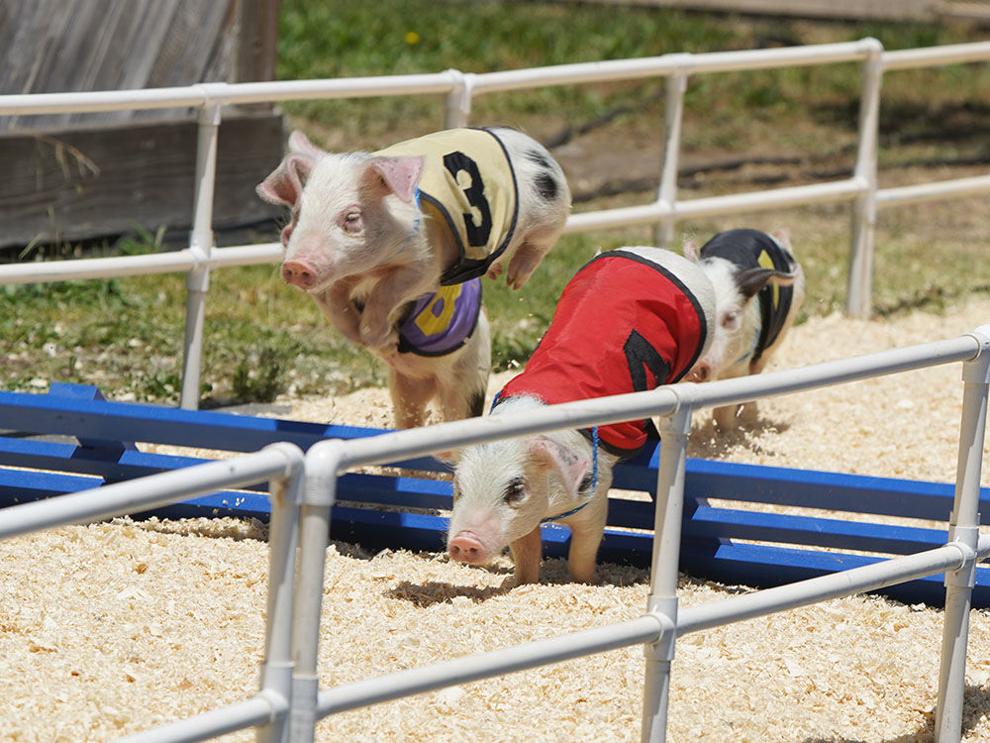 The outdoor stage will have a capacity of 250 seats all first come first serve. Audience members are also welcome to view outside of the designated concert area.
Pacific Islands Day will be honored on Saturday, June 12, followed by Dia de la Feria on Sunday, June 13. Pride Day will also be honored on Sunday, June 6. The Agriculture Exhibition will also take place this year, showcasing 160 animals raised by 4-H members and independent exhibitors.
Other exhibits include the Domini Hoskins Black History Museum, 10 panels of the AIDS Memorial Quilt, a robotics competition, a family game zone and a new interactive display called "Sweet: A Tasty Journey" which details the history of various sweet treats.
Aiming to encourage vaccinations, the fair will also host a daily vaccine clinic offering Pfizer Inc. doses to residents ages 12 and up and Johnson & Johnson doses to those ages 18 and older.
Everyone vaccinated at the fair will receive free admission for themselves and anyone under 11 years old, a $20 fair food voucher and four free carnival ride tickets. A soft cap of 300 doses will be available daily with 1,500 doses available on June 12 and 13.
"This is really trying to reach those who haven't had access or just haven't had the opportunity or maybe need just a little bit of extra push to sweeten the pot," County spokesperson Michelle Durand said.
Ticket pricing for those not being vaccinated at the fair is $15 for adults, $10 for children age 6 to 12 and seniors ages 62 and older. Weekday carnival pricing is $25 per session and weekend pricing rises to $30. Each day will have two sessions with a deep cleaning break between from 4-4:30 p.m.
Fairgoers are not required to show proof of vaccination or a negative test to enter the grounds but face coverings are mandatory for everyone at all times except for when eating. Masks will be available at the fairgrounds for those who may have forgotten theirs at home.
Visitors will also be required to remain in designated dining areas near food vendors when eating. Aquino said staff will offer friendly reminders to fairgoers when rules are not being followed.
The fair will feature 11 food stands offering traditional fair foods like corn dogs, funnel cakes, barbecue and a variety of other items. More than twice as many stands have been offered to the public in years past but staff reduced the number of vendors to make way for additional hand-washing stations, per state guidelines.
Mary Mize, owner of Fanny's Fabulous Funnel Cakes, has been a vendor at the San Mateo County Fair since 1995. Without a fair season last year, she and her team began offering drive-through services across the state. With the return of fairs, Mize said she's feeling optimistic.
"For this fair to put on this event is just awesome," Mize said. "It's a choice they didn't have to do but they did because they care."
Echoing Mize, Brandy Arredondo, a six-generation fair vendor and co-owner of Noel's Mexican Food, shared her appreciation for San Mateo County Fair staff who she said have also focused on safety in planning the event.
After roughly 16 months out of work, she said she's looking forward to her family's return to the fair scene, a job that normally requires between six to 10 months of travel a year.
"For us it was very emotional," said Arredondo. "We're back and we're so thankful for that."
Visit the San Mateo County Fair website at sanmateocountyfair.com for more information on tickets, concessions and performances.
(650) 344-5200 ext 106