Concerns over a partnership placing police on local campuses could lead to San Mateo-Foster City Elementary School District officials amending or terminating the school resource officer program.
The district Board of Trustees discussed the partnership with the San Mateo Police Department last week, and will consider alterations at the upcoming meeting Thursday, Aug. 6.
The discussion mirrors a national examination taking place simultaneously, with school officials questioning the need for officers on campuses in light of the growing social justice and racial equity movement.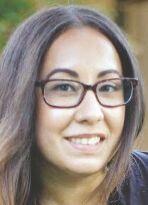 Citing fears that the program could lead to disproportionate enforcement among students from communities of color, board President Noelia Corzo said she has long been skeptical of the need for school resource officers.
"I have always been concerned about SROs in our schools," said Corzo.
A conversation at last week's meeting with the San Mateo Police Department seemed to compound some of those concerns, as Corzo said she was frustrated more detailed data about interactions between police and students on campus was unavailable.
"That data is essential," said Corzo, regarding the need for reports breaking down the racial composition of students contacted by police on district property.
Trustee Shara Watkins agreed, and said both the department and school district need to do a better job of tracking the matter.
"I'm definitely not absolving us of the work we need to do," said Watkins.
The school resource officer program has grown over the past few years to place two or three officers circulating through the district's middle schools. A presentation by police Capt. Dave Norris during the meeting indicated police consider the program an essential mechanism for building relationships with students.
"This is a really important program that is producing really important results," he said.
The partnership is also the platform for the Gang Resistance Education And Training, or GREAT, intervention program which police said builds awareness among local students about the dangers associated with gang affiliation.
"Our juvenile diversion program has proved to be especially effective in providing an alternative for young people who would have otherwise been referred to the criminal justice system for prosecution," department spokesman Officer Michael Haobsh said in a prepared statement.
Some trustees held a different perspective though, nodding to concerns raised by community members regarding negative interactions between officers, students and members of the school community.
For her part, Watkins said she would favor putting the resource officer program on hold for at least one year to gather more input from the school community before returning for more conversations about potential refinements to the program.
"That needs to come from the kids and families that are in our schools and in our community that are being impacted by police," said Watkins, regarding potential amendments to the program.
Corzo agreed, saying she favored pausing the partnership while looking for ways to make it work better for the entire school community.
Board Vice President Ken Chin said he was less certain which direction he would like to see the program take, but favored looking more closely at the initiative.
"I think there is always an opportunity for us to improve," said Chin.
He noted since the program started, the district has added more counselors capable of helping students with issues which previously might have fallen to teachers or resources officers.
As the district's capabilities have built up, he suggested it may be time to examine whether the responsibilities of all personnel on campus can be refined to best meet the current needs of students.
Corzo expressed a similar sentiment, suggesting money used by the district to pay for the school resource officer program could be allocated toward other, more necessary initiatives.
"Those funds could be used in different ways," she said.
To identify the best way to spend the money, Corzo acknowledged it could require conversations around race and law enforcement which may be difficult — but necessary.
"It's going to be hard. But guess what is also hard? All the kids that have been living in our education system without the support they should have gotten," she said.
Meanwhile, Haobsh said the department remains dedicated to assisting the district in any possible fashion.
"The San Mateo Police Department will always make itself available as a resource for all of our schools," he said. "We are deeply committed to serving our creative and talented young people and will continue to develop effective and innovative programs that contribute to their success."