San Mateo County officials warned residents that additional business restrictions could be implemented in the county if COVID-19 cases continue to rise into the cooler holiday season.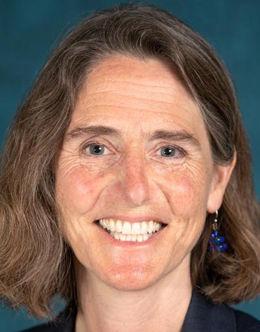 Chief of Health Louise Rogers suggested to the Board of Supervisors Tuesday that the county could soon slip into the state's most restrictive purple tier within its reopening framework if the county reports an adjusted case rate above seven new cases per 100,000 residents. 
Currently, the county has an adjusted case rate of 5.7 new cases for every 100,000 residents, after accounting for a state testing credit, and an unadjusted case rate of 10.4 new daily cases per 100,000 residents, according to state data released Monday. If the county moves into the purple tier, additional restrictions could be announced by the end of this week or the beginning of next week, she said, noting the county's case rate has doubled since reporting to the supervisors a week ago. Those restrictions could affect businesses and school reopening plans.
Encouraging residents to "embrace safety," Rogers said the public should remain vigilant with wearing face coverings, sanitizing, getting tested and social distancing, especially into the holidays. In a joint statement, Bay Area health officials recommended residents host small outdoor gatherings among no more than three households for a short period of two hours and to not participate in multiple gatherings with different households. 
While cases have already begun to rise in the county, Rogers said officials are better prepared to manage a surge now than during previous surges recorded earlier on in the pandemic. An uptick in cases related to Thanksgiving celebrations would be reported about five days after gatherings, with a hospital surge following within a few weeks, she said. 
"This is a very difficult time and as holidays approach everyone is longing to be with loved ones. But everyone should show their love by keeping each other safe and our eyes on the horizon," said Rogers. "We're in the 20th mile in a marathon. … This is the hardest stretch but we have to find strength in our resolve and adapt." 
Vaccine planning 
Planning for vaccine distribution is also underway in the county, said Rogers, as two U.S.-based life science companies, Pfizer and Moderna, announced that each had developed promising vaccines. The medically high risk and seniors would likely be the first of the general public to receive the vaccine when available in the second quarter of 2021 while medical professionals would likely receive the vaccine earlier, said Rogers, echoing statements made by disease expert Dr. Anthony Fauci. Supervisor David Canepa said all essential workers should be a priority as well. 
Many essential roles have been filled by members of the Latino community which has been disproportionately affected by the pandemic. Latinos represent over half of COVID-19 infections in San Mateo County at 6,428 cases of the total 12,684 residents infected. 
Rogers said county health officials are working closely with the state in planning how the vaccine will be distributed, noting efforts may mimic mass testing sites. Vaccines may also be offered through local hospitals and pharmacies, including commercial pharmacies like Walgreens and CVS. Officials are also purchasing the freezer units needed to store the vaccines. 
Delivery service fee cap 
Recognizing the growing financial strain placed particularly on restaurants, supervisors unanimously approved a countywide temporary cap on food delivery service fees, limiting how much commission app-based services like Uber Eats, DoorDash and Grubhub can charge restaurants per order.
Lauren Carroll, a fellow with the Office of County Counsel who worked on the ordinance, said some delivery services charge restaurants up to 30% for delivery orders and 15% for pickup. Under the new ordinance, fees would be limited to 15% for deliveries and 10% for pickup until either June 30, 2021, or the end of the county's emergency order, whichever is sooner. 
"Limitations on indoor dining have forced many restaurants to rely heavily on takeout and delivery business, but the excessive fees charged by third party delivery services have made it difficult for many restaurants to stay afloat," said Supervisor Dave Pine, co-sponsor of the regulation with Supervisor Carole Groom, in a press release.
If delivery services fail to comply with the ordinance, food retailers like restaurants and cafes could bring forward civil lawsuits and recover attorney fees. The ordinance does not cover marijuana, alcohol or grocery delivery services but includes all food retailers in both the unincorporated and incorporated areas of the county. The board is allowed to make the ordinance applicable to the whole county because of the state of emergency order because of COVID-19. Delivery driver wages are also protected under the regulation.
Carroll noted similar legislation has been widely adopted across the state, including in South San Francisco, Millbrae, San Francisco, Oakland, Los Angeles and Berkeley. Outside the state, New York, Portland, Seattle, St. Louis and Washington, D.C. have all adopted similar restrictions. 
Senior rent assistance 
Supervisors also approved allocating $500,000 of federal Coronavirus Aid, Relief, and Economic Security Act funding to provide rent assistance to seniors living in residential care facilities. With 248 residential care facility for the elderly, or RCFEs, in the county and 5,346 beds available for seniors, the program would work to ensure residents acutely vulnerable to contracting COVID-19 remain housed despite growing back rent.
"Many residents in these facilities have fallen behind in their rents, face eviction and possibly homelessness in the middle of a deadly pandemic. We are talking about people as old as 94 and others with dementia and other critical needs," Canepa said in a statement. "This funding will protect many of these individuals from eviction and that's an investment I'm proud to make." 
Once the program is formally launched, applicants are permitted to either apply on their own or through a legal decision maker. Applicants must be San Mateo County RCFE residents at risk of eviction due to unpaid rent which would cause them to become homeless and susceptible to COVID-19. The program will be managed by the Institute on Aging San Francisco. 
(650) 344-5200 ext. 106