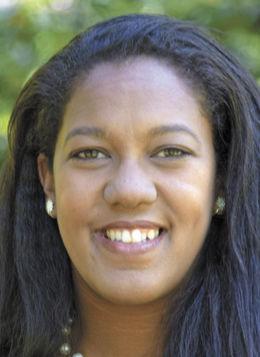 Belmont is moving toward requiring all-electric appliances for new building construction as part of a push towards stricter energy reach codes to meet greenhouse gas emission targets.
"I'm looking forward to us being bold about these reach codes and also being thoughtful about unintended consequences, but I absolutely support all-electric building on new construction, and we can look more closely at those exceptions that some of our neighbors have done in the county to see how they will impact our goals," Councilwoman Davina Hurt said.
Belmont's Climate Action Plan calls for the community's greenhouse gas emissions to meet the city's 2035 reduction targets. The city wants to update its energy and environmental ordinances and policies to meet the plan.
Reach codes are a local enhancement to state requirements, and they target improved energy efficiency through updated construction standards. At the March 23, City Council meeting, city staff recommended an ordinance requiring new building's appliances to be all-electric and not mixed-use options. Building electrification would include all-electric for various appliances. There could be some exceptions for gas stoves and gas in buildings like labs, with optional expanded solar in multifamily and nonresidential units. The city also recommended more electric vehicle charging outlets and stations for multiunit dwellings and buildings.
An initial reach code model was developed by Peninsula Clean Energy, a joint powers authority serving San Mateo County, providing a model for the county and cities on cleaner energy and lower rates. Proponents argue all-electric would be of economic value for residents, safer and advance state climate goals. About 10 residents spoke in favor of implementing stricter reach codes to protect the environment, fire safety, public health and reduce greenhouse gases.
Hurt felt it was important to reach California's greenhouse gas emission goals to obtain a cleaner and healthier environment and embrace the upcoming future.
"I sit on the California Air Resources Board and the Bay Area Air Quality Management Board, and they are moving full speed ahead with this all-electric future. So this shouldn't be one more thing that we are left behind on, and we should be bold and progressive and think about the future," Hurt said.
Vice Mayor Julia Mates, who sits on the Peninsula Clean Energy board, supported going with all-electric requirements for construction for both the reach code and electric vehicle infrastructure. She said she was willing to discuss exceptions but did not want to do too many that could end up backfiring. She recommends looking at San Mateo County and other cities for guidance on how to structure a reach code ordinance.
"I would like to see us go down the road of preparing to adopt staff's recommendations," Mates said.
Councilman Tom McCune, however, had safety concerns about forcing people into a single fuel environment by law and not having a backup heat source.
"If this does come to a draft ordinance for us, I'm not saying I wouldn't vote against it; I might very well vote in favor of it. But I think it needs to be a little more nuanced than just a blanket ban on gas and new construction," McCune said.
Before seeing an ordinance, he wanted a credible consultant to take a typical 2,000-square-foot house in Belmont and run it through simulation program scenarios for energy use, construction cost and annual operating cost for various gas and electric scenarios. Before bringing an ordinance forward, he wanted more details on the cost-benefit analysis of all-electric for someone building a new house or multiunit property.
"When I've done those numbers and built those type of buildings, the all-electric in real-world terms was quite a bit more expensive. I just want to know what that's like in real-world terms in Belmont today. Maybe it's changed enough that it's not a big deal anymore," McCune said.
He also wanted specific exceptions for labs, restaurant kitchens that need gas flames, and commercial buildings where it is unfeasible or economically unjustifiable. He approved of electric charging options.
Councilman Warren Lieberman said the city needed to do its part to prepare for the future. He recommended staff look beyond electrification and explore geothermal energy resources and recycled water. He asked the city to look at incentives to encourage people to participate and reach out to the restaurant and commercial community to get their opinion on the ordinance.
"There's a lot to like here with what's being proposed and what we are trying to do," Lieberman said.
He wanted to know why more contractors and developers weren't switching to all-electric construction.
"What is it that's driving people to not do it voluntarily, if it's cheaper and if it can be done faster. Because I just find that a curiosity. Something doesn't quite add up, and I don't know what it is," Lieberman said.
Mayor Charles Stone supported the city's recommendation on all-electric and wanted to see something come back to the council.
"I think that the idea of requiring new construction to be electric-only is a good one, and I think it's time for it. I think where the rubber hits the road is the exceptions," Stone said.