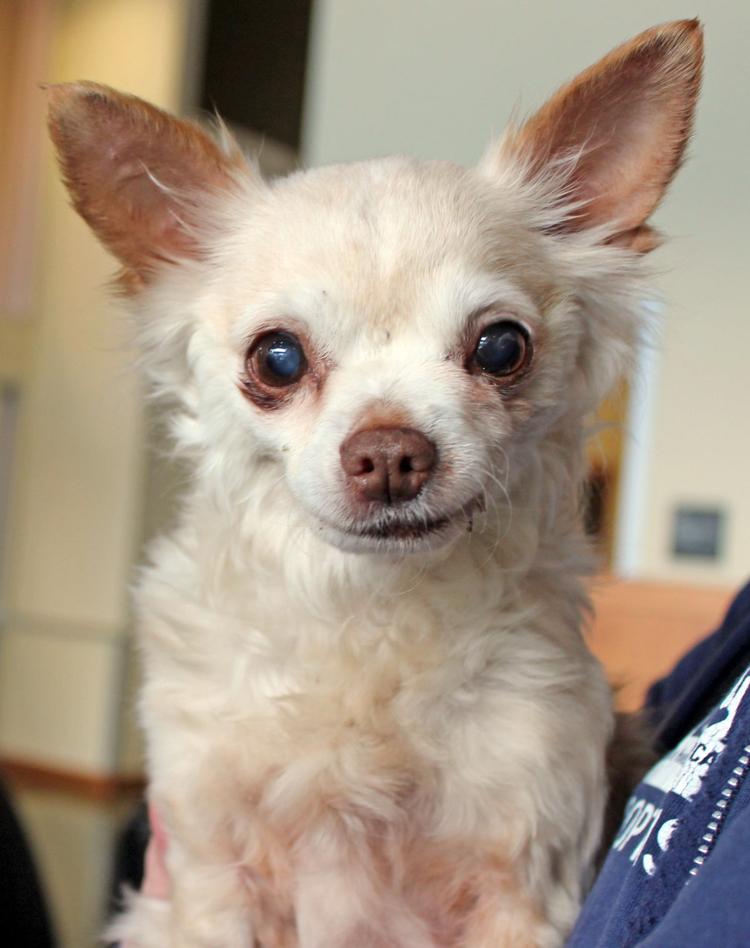 A blind, 10-year-old Chihuahua at the Peninsula Humane Society & SPCA in Burlingame is seeking love in a forever home.
Ingrid is a sweet, petite dog, who will need someone to care for her special needs, PHS/SPCA spokeswoman Buffy Martin Tarbox said.
Ingrid was a stray when she came to the shelter on Jan. 6, blind and wearing a sweater that said "Free Hugs." She didn't have a collar or a microchip.
No one claimed the small pup, and she has been at the shelter ever since. "Despite being blind, Ingrid is playful and loves to cuddle," Tarbox said.
Her adoption fees are being waived through February due to a campaign that helps older dogs get adopted. After coming to the shelter, she has been spayed, microchipped and vaccinated.
Anyone who is interested in adopting Ingrid can visit the shelter at least one hour before closing or call (650) 340-7022. The shelter is open for adoptions from 11 a.m. to 7 p.m. Monday through Friday, and 11 a.m. to 6 p.m. on weekends.