Sharp as a tack and tenacious as a bulldog, Rosalyn Koo has dedicated her "retirement" to creating community for seniors.
This Sunday will mark the 25th anniversary of Self-Help for the Elderly's San Mateo senior center in Central Park — a place inspired by a need Koo and her cohorts recognized in the Chinese immigrant community.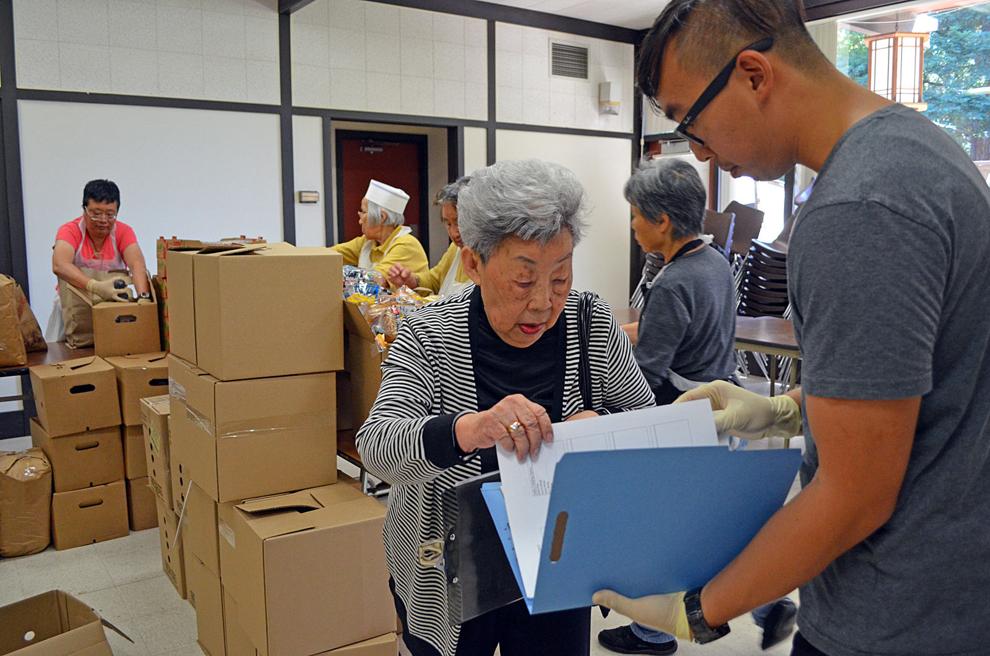 "It's called a home away from home," Koo said, adding her introduction to newcomers is "no one sits around. You get up and you volunteer so you take ownership of this place."
This weekend's annual Autumn Moon Festival fundraiser will feature a walk for wellness and range of entertainment, food and social opportunities for attendees. But it also marks a point of reflection for Koo, whose determination and dedication to lift up seniors and impoverished girls has been a hallmark of her identity.
Approaching 90 years old and as involved as ever, Koo laughed when asked what her children think about her second career as a full-time volunteer.
"They say I'm not normal!" she said.
As she walks through the senior center, it's like an episode of Cheers — everyone knows her name. It's the smiles, she said, that keep her motivated and confident the center is serving its purpose.
"It's just like yesterday," she said.
But there's been unquestionable progress as the private nonprofit has grown over the last 25 years to serving more than 1,500 clients who make nearly 22,000 annual visits for meals or groceries and with 19,000 patron visits for exercise classes or health-related activities. From dance to English classes and Thanksgiving gatherings to countless games of Mahjong, there's no shortage of activity at the small facility nestled next to the park's Japanese garden.
What motivated the center? In part it was watching elderly Chinese congregate outside a McDonald's because that's where they could get a cup of coffee and a cheap meal, she said, noting those were the immigrant seniors who were brave enough to go outside. Can you imagine how many were home alone, at risk of becoming ill? Those fears and her many years having already served on the board of the main San Francisco chapter of Self-Help for the Elderly prompted her and a few advocates to defy prejudices and take on a challenge, Koo said.
It took some convincing, but eventually the San Mateo City Council unanimously agreed to lease the Central Park facility, a move for which she's grateful.
"The city of San Mateo learned, I'm very tenacious," she laughed.
Along with her cohort, the now 95-year-old Rosa Roo, who will be honored at this weekend's event, Koo said they got to work conducting outreach and raising funds. From helping recently widowed women grow into more independent individuals to seeing the sick receive escorts to the hospital, there's a variety of ways in which having community has helped seniors progress into this later stage of life, she explained.
For Koo, she describes her own life in three chapters — the latter of which has been dedicated to service.
Born in Shanghai to an educated and well-off family, Koo moved to California as a spry 18-year-old to attend college. After studying at Mills College and graduating from the University of California, Berkeley with a degree in economics, she found herself unable to return due to the Chinese Communist Revolution. Eventually, she married in California and settled in San Mateo with her husband where they raised two daughters.
Throughout her life in the United States, she recalled encountering racial prejudices, whether it was in a college classroom, the business world or in her philanthropic work. But that did nothing more than bolster her commitment.
Koo went on to lead a successful career, including 18 years as an executive with an award-winning San Francisco architecture firm. But she wasn't long for retirement and has spent the most recent third of her life as a full-time volunteer.
"I'm anti-poverty," she explained of her drive toward a "second career" as a volunteer. "I think I worked 30 years just to prepare myself for this."
Early on in her volunteer work, she helped spearhead the creation of a 70-unit senior housing complex in San Francisco where she helped raise millions of dollars to support its development.
Lifting young women out of poverty through education has also been a guiding beacon for her volunteerism.
In returning to China in the late 1970s, she visited her former high school to find it in shambles after the Cultural Revolution. Saddened, she worked for years to connect with alumni, raise funds and eventually restore it to an all-girls institution.
Around 2001, she helped establish the "Spring Bud" scholarship program which has blossomed into one of her proudest accomplishments. They've raised nearly $1.8 million and assisted more than 1,000 girls from impoverished interior provinces in China, by paying for them to attend school. What started as recruiting girls who would have otherwise not had access to elementary school grew into dozens of students attending 66 different colleges. Soon, three of her graduates — an attorney, a preschool principal and a scientist — are coming to visit, she said with a huge grin.
"I asked myself, how can my effort have a major impact that no one else can do?" Koo said. "I try to do my best. Either you do your best or don't do it. I wouldn't take on a project I can't see through."
This weekend is about celebrating the achievements supporters of Self-Help for the Elderly have made at the Central Park senior center. She tracked down as many of the original councilmembers that approved their lease more than 25 years ago as she could. Current San Mateo and Millbrae councilmembers; state Sen. Jerry Hill, D-San Mateo; supervisors Carole Groom and David Canepa; as well as U.S. Rep. Jackie Speier, D-San Mateo, are expected to join in the celebration.
Creating community and encouraging people to get involved is vital at nearly all stages of life. The center provides a place where seniors can do just that, whether it's getting them registered to vote and educated on ballot measures, or volunteering their time in the kitchen. Whatever it is, Koo embodies her own mantra.
"We seniors have the time, the interest, the skills and the experience to contribute to the community," Koo said. "Don't think we are just feeble."
The Autumn Moon Festival and 25th anniversary celebration runs 9 a.m. to 1 p.m. Sunday, Sept. 24, at San Mateo Central Park. Visit selfhelpelderly.org for more information.
Twitter: @samantha_weigel