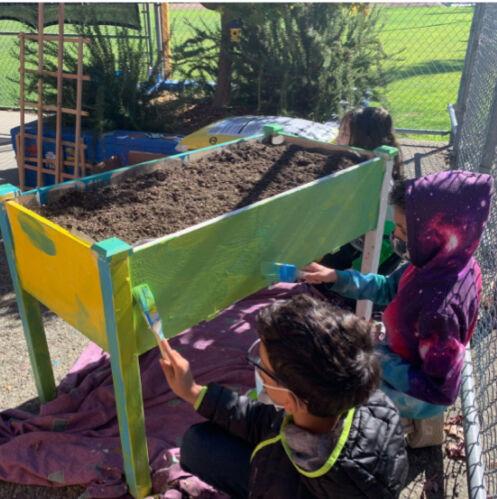 The winners of the San Mateo County Office of Education's Sustainable and Climate Resilient Schools Challenge awards were announced Monday, June 21, honoring 20 schools for their work to create sustainable campus environments.
Five $500 awards from Peninsula Clean Energy will be distributed among seven of the 20 winners to help move the projects into their next phase.
At Arbor Bay School, a K-8 school in San Carlos, Youth Climate Ambassadors Mira Bhatt and Katinka Lennemann of Carlmont High School developed an edible garden and composting tumblers.
Concerned about the environmental dangers of plastic bag use, the Millbrae Leos Club partnered with Trex Lumber on the NexTrex plastic recycling program which awards the city with a plastic bench for every 500 pounds of plastic recycled.
Design Tech High School's Green Team conducted a campuswide environmental baseline assessment which led to improvements of the school's waste system resulting in a 242% increase in waste diversion.
At Carlmont High School, the Green Team and Associated Student Body Human Relations Committee collaborated on a community garden and will split an award with the DIY Earthcycle Club which taught the community about upcycling.
An award will also be split between two San Mateo-Foster City School District schools. Audubon Elementary School's Jennifer Young led her students through an energy survey, resulting in the students creating model energy-efficient homes. Bayside Academy eighth graders, concerned for global warming, petitioned for solar panels at their school, which will be sent to district administrators for consideration.