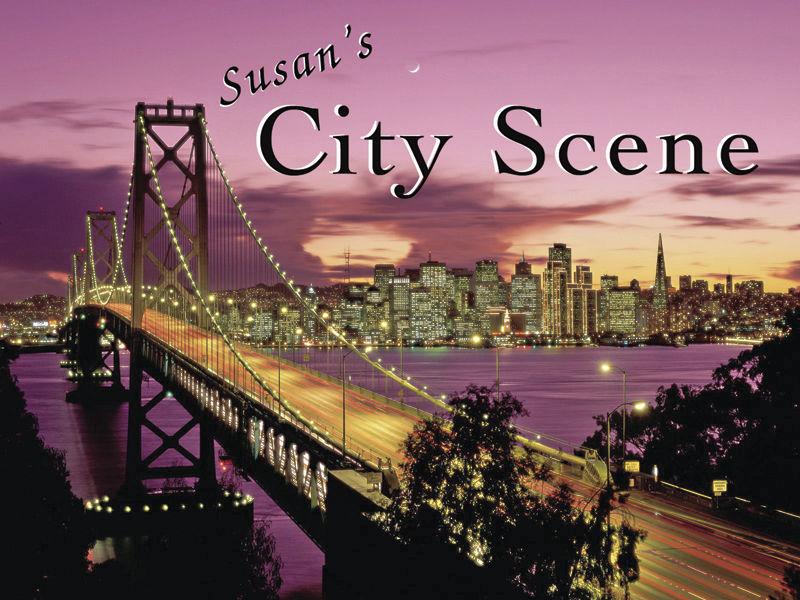 SUNFLOWER DAYS AND STARRY NIGHTS: STEP INSIDE VINCENT'S ART AT IMMERSIVE VAN GOGH IN SAN FRANCISCO. During his short life, Vincent Van Gogh painted more than 2,000 artworks, ranging from ordinary household items and self-portraits to surreal landscapes. Immersive Van Gogh, running through September at the SVN West near Civic Center in San Francisco, uses sweeping, changing projections to allow audiences to "step inside" his iconic works, including Mangeurs depommes de terre (The Potato Eaters, 1885), Nuit étoilée (Starry Night, 1889), Les Tournesols (Sunflowers, 1888), and La Chambre à coucher (The Bedroom, 1889). The images are accompanied by a swelling playlist (https://open.spotify.com/playlist/70NmdlovVHj8GE74XFdZbM) that weaves original compositions by Italian composer and pianist Luca Longobardi with works of Edith Piaf, Handel and Meiko Kaji (Kill Bill). Note: This exhibition contains sequences of bright flashing lights which may affect visitors who are susceptible to photosensitive epilepsy as well as others who are sensitive to moving lights. Viewer discretion is advised.
VENUE INFORMATION: Immersive Van Gogh is located at San Francisco's SVN West, 10 S. Van Ness Ave. The entrance is on the corner of Market Street and Van Ness Avenue. There is no parking on site. The closest parking lots are located at Impark (1615 Market St.) and Star Park (98 Franklin St.) The walk-through experience has been designed with health and safety as a priority. Admissions are in line with the city and county of San Francisco's capacity guidelines with touchless ticket-taking, temperature checks upon arrival, hand sanitizer stations, social distancing markers prominent throughout the venue, and digitally-projected social distancing circles on the gallery floors to ensure appropriate spacing. All guests must wear a face covering at all times during their visit to SVN West.
LOVING VINCENT: ANOTHER WAY TO LOOK AT VAN GOGH: To prepare for (or follow up on) a visit to Immersive Van Gogh, check out Loving Vincent, a 2017 experimental animated biographical drama film about the life of the painter and, in particular, about the circumstances of his death. It is the first fully painted animated feature film. Each of the film's 65,000 frames is an oil painting on canvas, created using the same techniques as Van Gogh by a team of 125 artists drawn from around the globe. The film won Best Animated Feature Film Award at the 30th European Film Awards in Berlin and was nominated for Best Animated Feature at the 90th Academy Awards.
Susan Cohn is a member of the American Theatre Critics Association and the San Francisco Bay Area Theatre Critics Circle. She may be reached at susan@smdailyjournal.com.