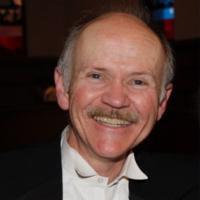 The Masterworks Chorale, under Artistic Director Bryan Baker, commemorated the centenary of the World War I armistice by performing the Requiem by Gabriel Fauré, a work often associated with commemorations of that war.
Fauré, an elderly man by then, lived through that conflict in France, though he had written the Requiem some years earlier. I heard the performance at the San Mateo Congregational Church Saturday, Nov. 10.
Fauré's music is immensely civilized. Aaron Copland wrote that "the transparent texture, the clarity of thought, [and] the well-shaped proportions" define Fauré's calmly beautiful and straightforward writing.
This applies not only to the Requiem, but especially to this performance. Accompanied only by the organ of Angela Kraft Cross, the soloists and chorus conjured up a rich, well-layered and clearly articulate sound that was a pleasure to hear. All four sections of the chorus were strong. This was more a contemplative than a spiritually uplifting performance of the Requiem.
Only in the Libera Me movement, where baritone Igor Vieira must invoke the Dies Irae, the Day of Wrath, does the music break out into emotional upheaval. Here and in the Offertory, Vieira sang with a light and textured voice that fit the music well.
The highlight and centerpiece of the Fauré Requiem is the Pie Jesu for solo soprano. Jennifer Mitchell sang this with a voice whose lightness of tone was matched with extraordinarily fullness and heft in its line and projection.
Prior to intermission, the concert offered a variety of additional treats. The most impressive was a work for unaccompanied choir by Kirke Mechem, a contemporary local composer whose works are being offered at each concert of this Masterworks season. This piece, "Island in Space," received an outstanding performance. Mechem has set his texts, poetry by Archibald MacLeish and comments by Apollo astronaut Russell Schweickart about seeing Earth in space, with extreme care to bring out their poetic meaning. They were sung with such clarity by the choir that the projected texts were hardly necessary.
Assistant conductor Erin Moore led two short choral works from Schubert's last years, "Nachthelle" for men and "Ständchen" for women, each with a soloist of the same sex. Kathleen Moss, the mezzo in "Ständchen," and Michael Jankosky, the tenor in "Nachthelle," both had strong voices. Jankosky sings mostly in a high countertenor style, shifting registers abruptly when dropping down to normal tenor range. Both works consisted largely of the chorus repeating the soloist's phrases. Inara Morgenstern accompanied both works on piano.
Then the four soloists had another chance at expression by singing one art song each by Schubert or Fauré, accompanied by Baker at piano.
Masterworks' next program is its holiday concert, which will come in two forms: a traditional concert featuring Christmas-related works by Mechem and Dan Forrest, on Sunday, Dec. 9, and a children's concert built on Chris Van Allsburg's story "The Polar Express," the previous day. Both concerts will be in San Mateo.