Woodside senior Ethan Brooks was beside himself following his most recent cross-country race.
Brooks held a slight margin ahead of the field as he rumbled the first rigorous incline Saturday at the 39th annual Westmoor Ram Invitational, but by the time he reached the top of that first hill of the 2.7-mile course, he had been passed by Carlmont senior Aidan Dimick and Menlo junior Justin Pretre.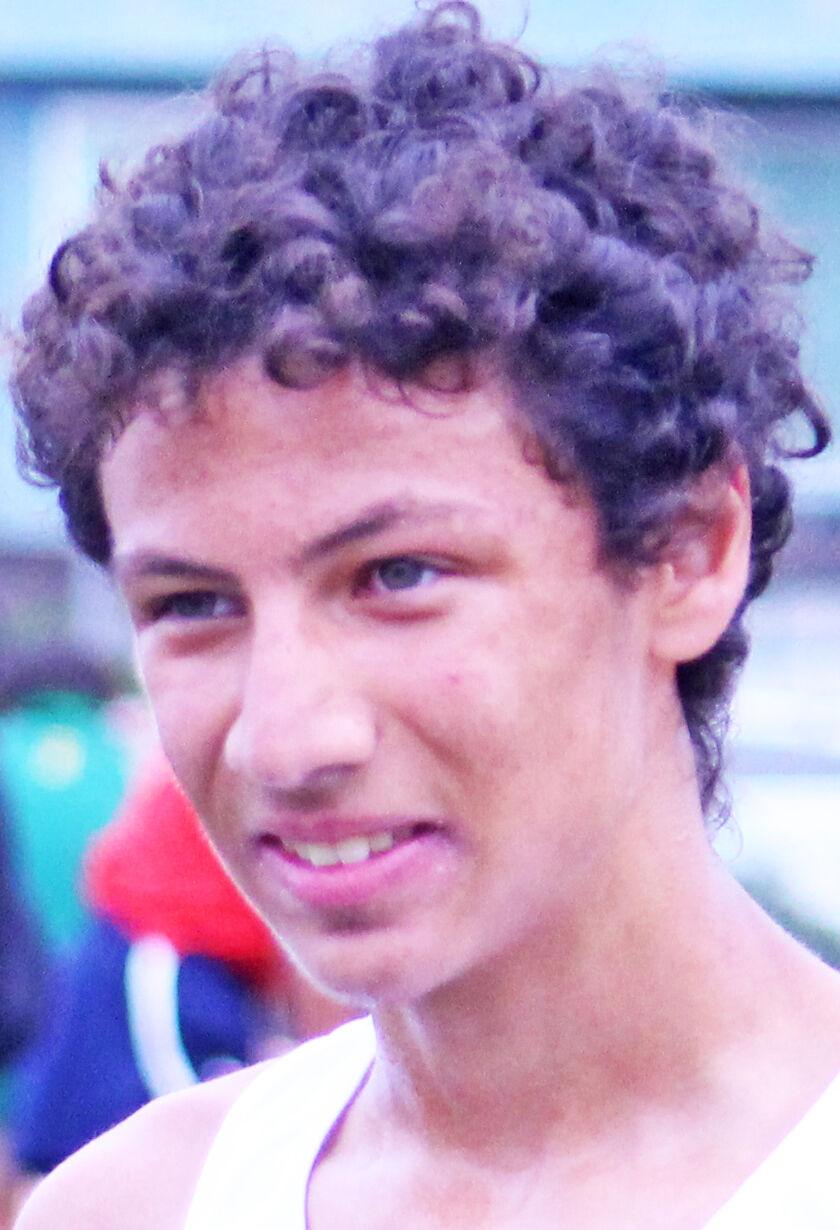 While Brooks went on to finish fourth in varsity boys' race No. 1 — the first of Saturday's two independent varsity races — the senior still fronted a monumental finish for his varsity Wildcats, who scored 75 points to take first place in the team competition, topping second-place Menlo (83) and third-place Scotts Valley (119).
"We knew we were competitive, but we didn't know we would win," Brooks said.
The Wildcats' depth won the race. Brooks finished with a time of 13 minutes, 52 seconds; Woodside junior Maxillian Hohendorf took fifth place in 13:44; senior Nayan Smuek took 11th in 14:13; senior Hans Buhr placed 27th in 14:59; and senior Kai Steiner placed 32nd in 15:09. There were 115 runners who took part in the varsity boys' race No. 1 alone.
"We got out fast and ran hard," Brooks said.
A total of 82 schools enrolled to participate in the Ram Invitational, hosted annually on the last Saturday in September at the on-campus Daly City meet. But the event seemed in danger of not getting off the ground when a power outage struck, spanning parts of South San Francisco and Daly City early Saturday morning.
Westmoor head coach Ron DiMaggio responded to the power outage by going into evasive maneuvers, tracking down two power generators, including one from a local fire station. As it turned out, the power generators weren't necessary, as the power went back on just after 8 a.m., minutes prior to the first scheduled race of the day at 8:30 a.m.
"We didn't know what we were going to do," DiMaggio said. "But we were going to rock and roll. We were going no matter what."
All 14 scheduled high school races — eight boys' and six girls' events — went off without a hitch, and perfectly on schedule. Each category — including freshman, sophomore, junior-varsity and varsity races — were split into two independent races due to the volume of competitors. One independent race in a given category was not calibrated against the other.
This impacted Serra senior Tommy Rogers as much as anybody. Rogers won the boys' varsity race No. 2 with a time of 13:43. It was his first win since Serra's season opener at its host Jamboree Sept. 3 at Crystal Springs. Since then, he has taken fourth place at the Lowell Invitational, followed by second place Sept. 21 at the West Catholic Athletic League No. 1, both times finishing back of Bellarmine senior Tanish Chettiar. Rogers said he was disappointed Serra and Bellarmine ran in different races at Westmoor, and that Chettiar did not compete in the race, along with Bellarmine's other two top runners.
Serra enjoyed something of an advantage Saturday as the Padres practiced on the Westmoor course Friday, just one day before the meet. The reason for this is because DiMaggio's son, Ron Jr., is the head coach at Serra.
"I felt like it was pretty strong," Rogers said of his win. "I practice this course a lot. … We have a little bit of a coalition."
Woodside gained the advantage from Bellarmine sitting its top runners, though. And Wildcats head coach Al Hernandez said he hopes it's a sign of things to come.
"They've never had this much success," Hernandez said. "Now they've got to learn to believe they can run with the big teams."
Saratoga senior Harrison Dance took first place in the boys' varsity race No. 1 in 13:31; Dimick took second in 13:34; and Pretre took third in 13:38.
The Woodside girls' varsity team only fielded two runners, three shy of the five needed to compete in the team competition. But that didn't stop senior Elle Marsyla from giving the Lady Wildcats reason to celebrate as well.
Marsyla took second place with a time of 16:01 in the girls' varsity race No. 1. Only Scotts Valley sophomore Ashlyn Boothby was better, taking first place at 15:40.
Unlike Brooks in the boys' race, Marsyla reveled in her performance on the daunting hills of the Westmoor course.
"I felt strong," Marsyla said. "The hills are definitely a challenge but I'm able to use them to my advantage."
Woodside senior Virginia Pistilli took 30th in the race in 18:15.
In girls' varsity race No. 2, Sacred Heart Prep won the team title, paced by senior Lucy Paynter and junior Julia Soderbery. The tandem finished four-five in the race, with Paynter running the course in 16:52; Soderbery in 16:58; senior Janie Morganroth placed 16th in 17:52; freshman Sophie Cheung took 24th in 18:10; and freshman Leah Bei took 50th in 19:19.
El Camino senior Noe Diep was the top San Mateo County finisher in the race, taking third place with a time of 16:50. Prospect freshman Kylie Hoorneart took first place in 16:10.