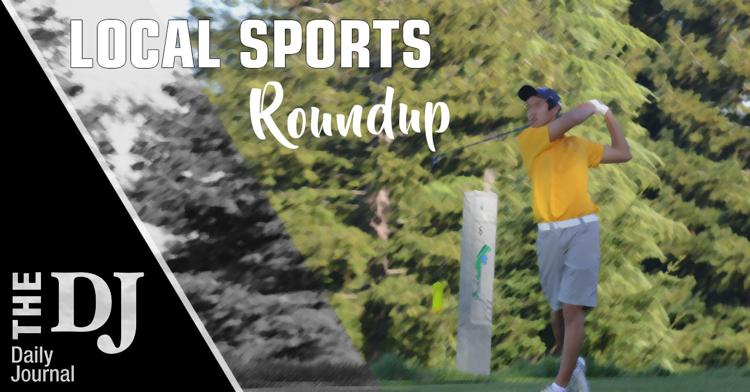 The first-place Wildcats (4-0-1 PAL Bay, 8-1-1 overall) rallied in the second half for a dramatic victory to stay unbeaten in PAL Bay Division play. Senior Natalie Navarro converted a game-winning penalty kick in the closing minutes to bring Woodside back from a 2-1 halftime deficit. Sophomore Rachael Mull hit the equalizer earlier in the half on an assist from Giselle Gutierrez. Aragon (1-3. 4-4) got on the board in the 11th minute on a goal by Abby Chang with an assist by Natalia Lazzareschi. In the 39th minute, Lazzareschi scored on an assist from Kaelyn Luebke.
Notre Dame-Belmont 3, SHP 2
The Tigers opened WBAL Foothill Division play with a win over the Gators.
Viva Vorzimmer paced the offense for NDB (1-0 WBAL) scoring a pair of unassisted goals. Stella Affrunti rounded out the scoring for the Tigers, with Julia Roache earning the assist.
NDB goalkeeper Sophia Viviani finished with eight saves.
Pinewood 66, Notre Dame-Belmont 25
The Tigers had the unenviable task of facing a Panthers team that had their 65-game WBAL winning streak snapped by Menlo over the weekend.
NDB (0-1 WBAL, 4-8 overall) was led by Mia Adao, who finished with 11 points. Alex Salise added 8 for the Tigers.
Sacred Heart Prep 59, Pinewood 38
The Gators used a 25-point second quarter to take control and remain undefeated in WBAL play.
For the third game in a row, Jai Deshpande led SHP (4-0 WBAL, 9-2 overall) in scoring, finishing with 13 points. Charlie Selna and Aidan Baccia both had 11 points. Baccia led the team with three 3-pointers made.
The Knights (1-3 PAL Bay, 2-4-2 overall) earned their first league win of the season, knocking Carlmont (3-1, 5-3-1, 9 points) into a first-place tie with Burlingame (9 points). Sophomore Erick Mata Sanchez scored in the second half on an assist from sophomore Zack Leighton. It marks Hillsdale's first Bay Division win since Feb. 16, 2018.
Abdul Algaham factored into all three Westmoor (5-1 PAL Ocean, 6-1 overall, 15 points) goals to get the third-place Rams within striking distance of second-place San Mateo (5-1-1, 6-1-1, 16 points). Algaham totaled two goals and an assist, with Luis Rodriguez tallying the Bearcats' only score on an assist from Luis Mora. Capuchino (19 points) remains in first place in the PAL Ocean.