Britt Williams, who was head coach for the Aragon football team from 1979 to 1999 and was a teacher on campus, died Monday afternoon, Aragon athletic director Steve Sell told the Daily Journal.
"He was my mentor," Sell said, adding Williams had been suffering from dementia and heart issues.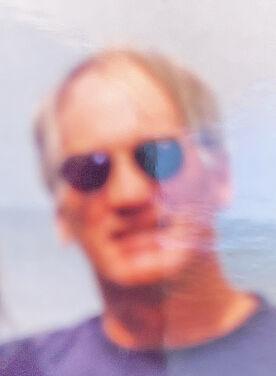 During his 21 seasons on the Aragon sideline, Williams compiled a record of 156-65-5, leading the Dons to six league titles and two Central Coast Section crowns.
But for Sell and others who played for Williams, it was about more than just football. Both Sell and former San Mateo High head coach TJ Ewing said Williams helped turned young men into responsible adults.
Ewing, who graduated from Aragon in 1990 and has spent the last 17 seasons coaching the Monterey Trail-Elk Grove football program after guiding San Mateo to the 2003 CCS title, believes athletes in the city of San Mateo benefited from having a slew of hard-nosed, demanding coaches, of which Williams was one.
"Coach Williams was such a legend. We were so blessed, growing up in San Mateo, being around such great mentors," Ewing said. "Williams, (his brother) Buz Williams (longtime San Mateo coach), Tom Martinez, Larry Owens. They're giants. They're old school.
"We got raised by these phenomenal human beings. Raising a child to be a man. These guys, literally, raised men. Britt Williams is right on top of Mount Rushmore of those guys."
Sell had a much closer relationship with Williams. Not only did he play under Williams for three varsity seasons, graduating Aragon in 1984, he later became an assistant under Williams from 1989 to 1999, before taking over the head coaching reins beginning the 2000 season.
At that point, Williams because an assistant on Sell's coaching staff, from 2000 to 2007.
"To be honest, it was a little awkward having him as my assistant at times," Sell said.
Having spent time as player-coach, assistant-head coach, head coach-assistant, as well as physical education colleagues, Sell spent a lot of time with Williams. Naturally, the two talked about more than football and those were the memories that came flooding back to Sell Monday afternoon.
"When you're teaching PE together and spending hours together, we would just chitchat," Sell said. "Personal life stuff — how to be a husband, how to be a father. Just talking about raising kids."
Sell said Williams, a team captain for the USC football team his senior year and an honorable mention All-American in 1961, was a private, quiet man, but one who loved his players and was genuinely concerned with their lives. Ewing called Williams a "double-back coach."
"He would always double back to make sure guys were OK," Ewing said. "We were proud to be an Aragon High School student. [Williams] made you feel good about yourself. You always felt like you were part of something great being around Coach Williams."
Editor's note: while Britt Williams' Peninsula Sports Hall of Fame plaque indicates he won a state championship with Aragon, that can not be verified.