San Carlos native Braden Bishop (St. Francis-Mountain View) returned to action Wednesday for the first time in over two months after recovering from a lacerated spleen.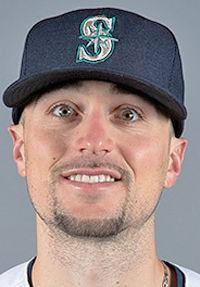 Bishop — whose younger brother, Hunter Bishop (Serra), was the San Francisco Giants' first-round draft pick out of Arizona State June 3 — broke into the big leagues with the Seattle Mariners to open the 2019 season. His injury probably should have been a distraction to his brother on draft day, seeing as he suffered the ruptured blood vessel in his spleen when he got hit by a pitch May 31 at Triple-A Tacoma, according to the Seattle Times.
It wasn't until June 5 that the ailment was diagnosed, however. He was recalled to Seattle June 2 and played in games on June 2 and 4 before undergoing emergency surgery June 5. He was on the injured list for over two months.
Wednesday night, Bishop saw his first game action, making a rehab start for High-A Modesto at Los Angeles Dodgers affiliate Rancho Cucamonga. He hit in the No. 2 spot as the designated hitter, going 0 for 4 with two strikeouts. Rancho Cucamonga won the game 7-3.
Bishop was off to a slow start at the major league level, hitting .083 (2 for 24) in 10 games.
The defensively adept outfielder — who played a vast majority of his career minor league games in center field since being drafted in the third round out of University of Washington in 2015 — was enjoying a career-high .500 slugging percentage at Triple-A Tacoma, hitting .293 with seven home runs and 13 doubles in 38 games before the injury.