The start of the 2018-19 high school sports season kicks off with the first day of official practice Friday.
If you're a football player, you've been going through summer conditioning and drills for six weeks. But if you're a water polo player, there is a chance you haven't even met your new coach yet.
The Peninsula Athletic League website has a section for coaching openings, where school athletic directors can post what coaching needs have yet to be filled. A check Thursday showed five schools with openings and anecdotal evidence suggests there may be more.
Several of the slots, however, have been filled or are pending final approval — all of which have happened in the last couple of weeks.
Burlingame, Hillsdale and San Mateo are waiting on final clearance for its polo coaching openings, while Menlo-Atherton struck gold with its hire last week. All four athletic directors, however, stressed how shallow the pool is of quality water polo coaches.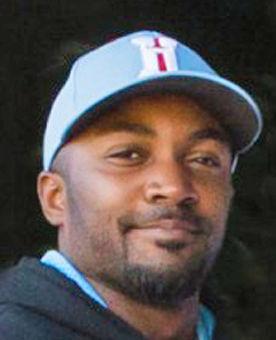 "That's [the phrase] I've been using when people ask me (about the job search). The pool (of applicants) seems to be very shallow," said James Madison, who is taking over the head AD duties at Hillsdale after several years as an assistant AD. "We've been blessed, as a program, for eight years (with coaching) stability, especially on the boys' side. We had a Division I player as our coach (Ren Hodzic) and before that, we had his dad (Andy Hodzic) who started the program," Madison continued. "We're seeing other programs struggling the last few years (to find coaches). It's not as easy as one might think."
Finding a quality coach is one issue. Finding one familiar with water polo is another. A recurring theme among ADs was finding candidates who may have a coaching background, but have very little experience with water polo.
"We filled our (boys' coaching) position a couple weeks ago. … He's coached other sports before," said San Mateo AD Jeff Scheller. "He just wants to make sure the kids get to play. … We're not a super-star polo team, but we get a lot of kids who want to play."
Burlingame has other issues when it comes to the upcoming water polo season. The school filled its girls' varsity water polo opening a couple months ago, but it will be without a pool as the Burlingame Aquatic Center — which is jointly operated by the city of Burlingame and San Mateo Union High School District — is undergoing major renovations.
That has put Burlingame AD John Philipopoulos into scramble mode trying to find pools in which to practice.
"The pool getting renovated will pretty much eat up the entire season. … We are currently in the process of finding an alternative practice site. (During matches), we'll just play as the visitors."
So while some school are having a difficult time finding coaches, Burlingame is struggling to even find facilities.
"We've contacted, like, 17 different facilities," Philipopoulos said. "We're looking at all options. We've looked outside the (school) district without a whole lot of luck.
"But we'll find a place."
Like both Hillsdale and San Mateo, Menlo-Atherton boys' water polo hire didn't happen until a couple of weeks ago. Unlike those other schools, however, the Bears appeared to have had their polo prayers answered with the hiring of Tim Kates, a former Menlo School and St. Francis assistant coach.
"We think he's going to awesome," said M-A boys' athletic director Steven Kryger. "This late in the (hiring) game, to find a quality guy like that? We've been real fortunate. We've had a rich history of successful coaches. I think [Kates] is going to continue that."
But it wasn't by sheer fate that M-A and Kates came together. Kryger spent the summer beating the bushes, pestering parents and even players, to get the word out about finding a quality coach.
"This was a real team effort. We had a couple meetings with parents. Polo is like volleyball, it's a club scene and that's where the really great coaches are and the resources are," Kryger said. "It took us all summer. It's not easy."