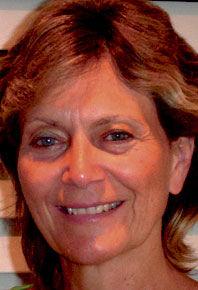 There is an old saying: "If common sense was so common, why doesn't everyone have it?" It has now been more than a month since we were mandated to shelter in place. The purpose was clear that distancing ourselves from one another would minimize the spread of the COVID-19 virus. However, the way state and local leaders laid it out in the media created a firestorm of panic and anxiety. We witnessed a buying frenzy brought upon by panic. We saw firsthand; grocery store shelves emptied and basic essentials disappear creating more panic. With the limited availability of information regarding the local impacts of COVID-19; one has to wonder if there is something we, the public, are not being told.
The seriousness of this global pandemic is serving as a wake-up call for us to take a closer look at what could happen in the event of such a virus requiring the need for vigilance when it comes to health dangers and the necessity for more responsible health habits. Elected leaders set some very sobering guidelines, expressing the need for change especially for individuals with pre-existing medical conditions and/or the elderly being most vulnerable. For that, it seemed worthwhile to be quarantined for a while. In fact, sheltering at home has provided us with a time to reflect on the real priorities in life and perhaps to slow things down a bit.
However, the media has provided us with optics of a do-or-die scenario. If this had been a movie, the news could be described as the visual and written special effects needed to catch the attention of the audience starving for information and subsequent reaction.
The new norm of social distancing and wearing facemasks is another optic, and will be part of our daily routine for who knows how long. What data do we have in our communities to help us understand the need for all these "mandates?" It is somewhat disconcerting that we are led to believe that what New York is experiencing is the same throughout the entire country.
Many of us are feeling the effects of "cabin fever" or soon will be. It is even more devastating for the economy and those who have lost their jobs and businesses and question their future. The government cannot be expected to continue passing out checks. It is neither a sustainable practice nor a long-term solution.
Anxiety levels are high right now and common sense needs to be the order of the day. Yes, there is a need to be vigilant but if we are now being mandated to wearing a mask when out, then why not be able to go to work particularly for those with jobs with little to no immediate proximity of personal contact? Why can't wearing masks and the 6-foot rule while attending religious services satisfy the social distancing requirement or is that combination not as effective as we have been led to believe?
With warmer weather, people need to be outside and enjoy the benefits of fresh air and seeing others experiencing the same situation — with donned mask and 6 feet of distance of course. One now begins to question the motives of the leadership in our area or the lack thereof. We are receiving mixed messages from local and state leaders which is causing more anxiety and questions … yes, we should wash our hands, etc. but do we need someone to continue telling us?
Are we experiencing unnecessary control over our civil rights? The rules of this game seem to be getting more restrictive. Now we can't take a ride to the coast for fear of getting a citation? What's next?
We the people elect officials to serve us; we are supposed to be the masters. But we are seeing elected officials becoming more like the masters and we the servants. That's not how this government was set up. A cloud of fear and uncertainty has been cast over us — justified or not. More questions have been raised which is why we are seeing scattered protesting. Like any flu virus, COVID-19 has the ability to kill and given no vaccine we still must be careful.
A question should be asked: Why aren't officials giving us more detailed data? Like any flu season there is an end date and it's usually when the weather gets warmer. Why are we made to live in a cloud of uncertainty and physically restrained? Why are we allowing leaders to have this kind of control over us? It should be a matter of personal control and not government control.
Saving people and developing a vaccine against future outbreaks is the goal; not using this situation for political posturing … or is it?
Linda Koelling is the former mayor of Foster City.