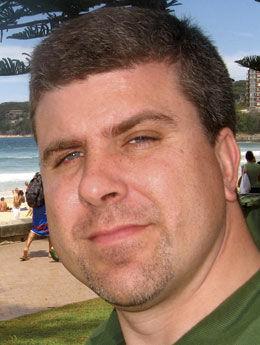 I break the law. Several times a week, I'm afraid. And up until recently, I was blissfully unaware that I did so.
But then in mid-April, my law-breaking ways were made very clear to me when police in Perth Amboy, New Jersey, detained a group of Black and Latino teens, handcuffing one, and confiscating four bicycles — allegedly because these children did not have "bicycle licenses." A viral video of the incident, tinged with accusations of racism, caused cyclists like me across the country to reflect on whether their towns also required bicycle licenses.
It turns out, South San Francisco, where I live, was one of many cities on the Peninsula that did indeed have such a requirement. Having never heard of the need for such a license, I never got one. And thus I became a scofflaw.
South City's ordinance is typical: it requires bicycle sellers to give buyers paperwork to fill out, which should then be turned into the fire department, which would issue a license to the new bicycle owner. Police could impound any bicycle without such a license.
It seems many of these licensing ordinances were designed to set up a tracking mechanism to help reunite stolen bicycles with their owners and perhaps deter some theft. Alas, they seem to have had little effect because bicycle theft is still a huge problem on the Peninsula. In fact, I know a local city manager whose family was a victim of bike theft in recent years. Now, in the internet era, there are also private databases (such as BikeIndex.org) where serial numbers can be entered or checked by both law enforcement and the general public.
Instead, licensing requirements these days seem mainly to be used as a pretext for law enforcement to contact Black and brown individuals. This was certainly the case for the incident in Perth Amboy, which was one more tick in an uncomfortable tally of law enforcement disproportionately enforcing laws against bicycle riders of color. For example, in Oakland between 2016 and 2018, nearly 60% of people who police stopped on bicycles were Black, despite Black people making up just about a quarter of Oakland's population. Meanwhile, white cyclists were stopped at half their rate of representation in the city's population.
Such disproportionality is vexing and needs to be addressed. To that effect, days after the incident in New Jersey and my discovery that South San Francisco has a licensing requirement, I wrote a letter to the City Council asking that South City's licensing ordinance be repealed. My letter pointed out the potential racial overtones, the ability to relieve code enforcement and fire department resources, and the simple fact that the law serves no current purpose. Three weeks to the day later, which has to be some sort of record for nonemergency government response, the council took its first vote to repeal the section of South San Francisco's municipal code dealing with bicycle licensing.
Even with South San Francisco starting its repeal process (the repeal must come back before the council for a second reading), six cities in San Mateo County still have mandatory bicycle licensing on the books: Atherton, Half Moon Bay, Menlo Park, Millbrae, Redwood City and San Bruno. Foster City and Hillsborough have voluntary bicycle licensing.
In these days when leaders are trying to encourage a more-sustainable society with fewer vehicle miles traveled, to ease impacts both on our climate and our roads, barriers to responsible bicycle ownership should be lifted. Moreover, as those same leaders try to promote a racially equitable society, laws that serve no real purpose these days other than to be a pretext to stop someone should be stricken from the books. So, I encourage leaders in those cities that still require bicycle licenses to follow South San Francisco's lead and repeal obsolete ordinances that both are obstacles to encouraging alternative transportation and prone to abuse.
Twenty-seven years after he last did so regularly, John Baker took up bicycling in 2014 in an effort to save money and get into better shape. By eliminating the need for a second car for his family, he's done the former but is still working on the latter. Baker is a member of the board of the South San Francisco Unified School District but is not writing on its behalf.