The mission of the NAACP is to ensure the political, educational, social, and economic equality of all citizens. We strive to achieve equality of rights and eliminate racial prejudice among U.S. citizens and remove all barriers of racial discrimination through democratic processes. We have worked toward this goal nationally for 112 years, and here in San Mateo County for the past 96 years.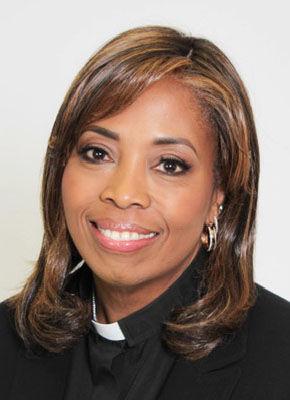 The living embodiment of the opposite of all we stand for was scheduled to come to San Mateo County this past weekend. Thankfully, the event was canceled. Marjorie Taylor Greene (MTG), a hateful, racist House Representative from Georgia, was supposed to speak to San Francisco Republicans last Saturday. She was invited by San Franciscans but, because she refused to respect San Francisco's COVID-19 protocol regarding wearing masks and being vaccinated, San Francisco was spared her vitriol. Somehow, the venue was moved to San Mateo County, where she would have spread one insidious disease — hatred — in our county, and possibly another, COVID 19.  
The NAACP San Mateo Branch wants to make crystal clear to Marjorie Taylor Greene and those that support her that her hatred and lies are not welcome here. There are a few San Mateo County residents who think as she thinks and support her venom. We will hear from them in their usual attacks in response to this piece — confusing us with BLM, saying that we are Antifa, calling us radical socialists and other names, and even suggesting that we are "lining our pockets" through our volunteer efforts to fight for justice for all people. I suppose the concept of African Americans actually working for a living is foreign to some people. These folks will demand proof for all of the statements made about MTG in this piece, while rarely providing proof for their own outlandish statements. However, these MTG-ish attitudes do not represent those of the majority of the residents of San Mateo County. 
Make no mistake about who Marjorie Taylor Greene is — a racist, anti-Semitic, homophobic menace to society. She promotes unfounded conspiracy theories, including the Big Lie about fraud in the 2020 elections, which is the same process that brought her to the House of Representatives. She has stated that our wildfires here on the West Coast are not due to climate change but to space lasers operated by Jews. She supported statements of violence against officials she disagrees with, including shooting Nancy Pelosi in the head, killing FBI agents she felt were working against Donald Trump, and hanging Barack Obama and Hillary Clinton. She suggested that the 2017 mass shooting in Las Vegas was staged, as well as the attack against our country on Sept. 11th, 2001. She said the same thing about the 2018 mass shooting at Marjory Stoneman Douglas in Parkland, Florida. She went one step further with this tragedy by ridiculing Parkland shooting survivor David Hogg for his advocacy of gun control legislation. Instead of compassion and empathy for the trauma that young man and his classmates endured that day, Greene chased the then 18-year-old while he was in Washington, D.C. lobbying for gun control. She has called him an "idiot," a "coward," a "dog" and "little Hitler."
Greene disparaged Jewish people everywhere when she equated the tragedy of the Holocaust, when more than 6 million human beings were murdered, to mask mandates implemented during a pandemic, recommended by medical professions worldwide to keep people alive. She defends the violent, treasonous insurrection against the United States on Jan. 6 of this year. She insulted Gov. Newsom by calling him a "communist dictator." I could go on and on, but these few examples show just how repugnant she is as a human being. Her behavior has resulted in her being stripped of all committee assignments in the House of Representatives, with both Democrats and Republicans supporting that action.
The NAACP fights for the rights of all people, and believes in doing so in a lawful and respectful way. Marjorie Taylor Greene represents the worst of humankind and stands against everything we stand for. Her statements about her Christian beliefs are laughable; they are so misaligned with her behavior that, for Christians, her profession of faith is actually blasphemous. Her politics and actions are deplorable and are driven by hate and her commitment to set our country back to the way things were before the civil rights movement. It was stated that this event will be rescheduled. We hope not. Marjorie Taylor Greene, the San Mateo NAACP and all San Mateo residents of peace and goodwill ask that you stay home. Please do not bring your poison to San Mateo County.
The Rev. Lorrie Owens is the president of the NAACP, San Mateo branch.