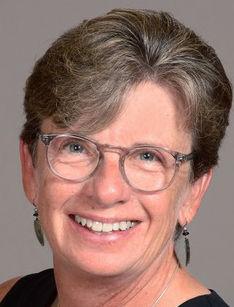 May is Asian American and Pacific Islander (AAPI) Heritage month, a time to honor the diverse, rich cultures and myriad contributions of Americans of Asian and Pacific Islander descent.
This week also marked the anniversary of the death of George Floyd, a death that rocked our nation and ignited what many are calling a racial reckoning that has exposed the deep roots and extensive tentacles of racism in this country. In this context, AAPI Heritage month is also an opportunity for solidarity.
Since the pandemic began, racism against AAPI communities has risen dramatically here in the Bay Area and across the nation. A California-based advocacy organization, Stop AAPI Hate, said it received nearly 3,800 reports of anti-Asian hate incidents nationwide between March 19, 2020, and Feb. 28, 2021. About 45% of these occurred in California. And there have been many, many more the last three months.
Anti-Asian discrimination and violence are part of the long legacy of white supremacy in this country. Each act of violence, verbal or physical, opens a deep historical wound and brings up painful memories from our nation's history.
The church I serve has been focusing on AAPI solidarity this past month. One of our young people who is Asian American shared her story during a recent worship service. I offer it with her permission but will make it anonymous so she will not be subjected to the backlash that often comes from speaking out.
"I grew up in a town in Ohio with 3% Asians, only 3% of people who looked like me. I was simultaneously defined by being Asian, while also almost completely isolated from anything actually Asian. When I visited relatives in China, I knew I didn't belong to this foreign land, with its own culture and history I knew nothing about. I wanted to be American, because I don't know how to be anything else. American culture has a hard time accepting that this face can be American too.
For a while I had this unhealthy relationship with this myth of American authenticity, this ever-moving set of goalposts. This myth tells you that if you just eat enough McDonald's, watch football or complain about illegal immigrants ... then, then you can be a Real American. But it turns out that you don't really like doing those things, and plenty of other Real Americans don't either. There were no goalposts. You were always just another delightful flavor of American, and this country was always big enough for you too. You are a part of American culture, not just a passive victim or a bystander. Your voice and your life matters.
I believe that many good people in many small ways can shift cultural attitudes away from stereotyping, away from fetishizing exotic imagery, away from xenophobia. Over the past year, I have seen so many people waking up to racial problems that don't directly affect people who look like them. I've seen people reading, educating themselves and others, making tiny steps toward a more just world. Of course, not all struggles are the same. It is tempting but wrong to explain anti-Asian racism by putting us in the middle of a white-black binary axis, as though all racism has only one source or only one explanation. That's not true. No, each form of discrimination has unique elements. But, the solutions are often so similar and we can learn so much in solidarity. All we need to do is work together, to have an open heart and mind. To love others as ourselves. To affirm other's humanity and to defend it. To speak up when you see something wrong. And to listen to people's stories. Thank you for making space to listen to my story today."
At a national online solidarity vigil held just after the April 15 shooting at a FedEx facility in Indianapolis in which four of the eight people killed were Sikh, the Rev. Michael Ray Matthews, who is African American, said: "If there ever was a time for inclusive solidarity, now is the time." What does inclusive solidarity mean? It means listening to people whose experiences differ from our own, deeply caring about their pain, and showing up with them to work for change. And perhaps most importantly, it means doing so with the awareness of interconnectedness. "Deep solidarity is rooted in recognition," Sikh civil rights activist Valarie Kaur wrote. "I show up for you, because I see you as part of me. Your liberation is bound up in my own."
Rev. Dr. Penny Nixon is the Senior Minister of the Congregational Church of San Mateo and the Co-director of the Peninsula Solidarity Cohort.