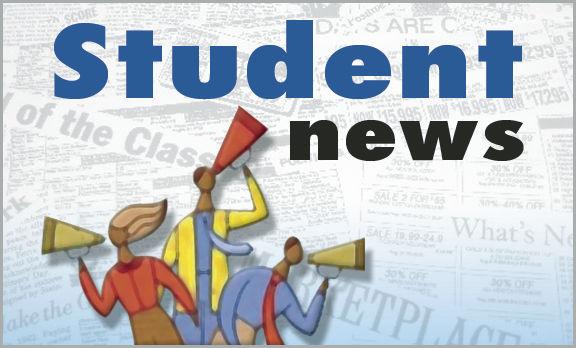 It was Horace Mann who wrote in 1848 that education was the great equalizer of man, that it, more than any other system, had the potential to balance society and create equality. When set up correctly, education can radically change the life of a young student by opening up a world of opportunity and paving the way to a bright future. Unfortunately, since the United States has had schools instituted, there has not been equal access for all students.
Remnants of "redlining," or when the government used to dictate which neighborhoods would allow or not allow minority inhabitants, are still existent today and greatly affect the quality of schools in each formerly segregated neighborhood. Students who attend schools in these areas still encounter higher levels of concentrated poverty, have less well-funded school programs and consequently do not perform as high academically. STEM and arts programs, which are mainstream in our district, are neglected or practically nonexistent in some California cities.
The way that a lack of funding still prominently affects minority students is an antithesis to the goal of education itself: to treat its students fairly and provide them with equal access to opportunities out in the world. Until California, and the rest of the United States for that matter, actively works to spend more on each student and pay their educators fair salaries, education systems cannot function as they are intended to.
On average, California ranks second as the state which pays its teachers the most, at an $81,126 salary according to Business Insider. It also, however, lags behind other states when examining spending per student statistics. Even though California doesn't technically underpay its teachers, when considering that the Bay Area has recently become the most expensive place to live in the United States, it's not quite a livable salary.
Although many schools in San Mateo County seem to have sufficient funding, that's not always the case. In each district, there is at least some disparity from neighborhood to neighborhood, whether it be because of the amount of funds the PTA can raise for arts programs or field trips from parent donations, the percentage of students who are English language learners and don't perform as well academically or their funding formula — which can vary from state funded and dependent on enrollment numbers or community funded and dependent on local property taxes.
Students clearly care about their own education, the education of other California students and their teachers' wages, and they are showing this in a tangible way. Under the youth organization Gen-Up, dozens of students across the Bay Area have been hard at work with adult activist organizations, teacher unions and community leaders to organize a series of marches centered around education on Saturday, Nov. 9, in San Francisco, Oakland and San Jose. The marches aim to draw attention to the Schools and Communities First Initiative, a bill that would amend Proposition 13 on the California 2020 ballot. This initiative, heavily supported by teacher unions and a long list of housing and education organizations, will protect homeowners and small business owners by lifting the property tax cap only from large corporations, and using the $12 billion in annual revenue to fund public schools, community colleges and local government programs such as infrastructure and parks and recreation.
The marches also intend to create conversation around equity concerns in California's schools, like students who are experiencing large amounts of debt, bringing an end to the school-to-prison pipeline, decriminalizing students and working toward restorative justice programs.
San Mateo's students, teachers and community members will be attending the San Francisco rally at 11 a.m. in the plaza between the Asian Art Museum and the Main Library, easily accessible by the Civic Center BART stop. These marches and the youth movement behind them are a solid demonstration of their ability to passionately fight for their own education, but also for education equity across the state of California.
Everyone in California has, at some point, benefited from its education system and this upcoming march could be a chance for it to teach us one more thing: It's important to fight for causes that affect us but maybe even more important to fight for those that don't. Despite the privileged position of many in San Mateo County and the Bay Area, there is still a great deal of improvements our education system can make to better serve each of its students and teachers. Rallying around these issues is the first step toward passing concrete reform to truly make education the great equalizer.
Josette Thornhill is a junior at Aragon High School in San Mateo. Student News appears in the weekend edition. You can email Student News at news@smdailyjournal.com.