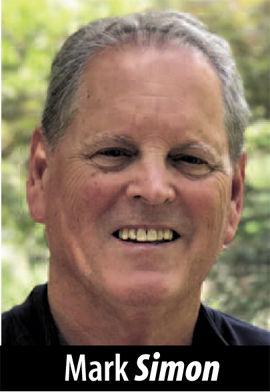 We bought our house in the hills of Redwood City in 1980. The smartest financial move I have ever made was not moving.
The house is worth a ridiculous amount of money now — about 20 times what we paid for it. It is probably worth more than the median cost of a house in San Mateo County, just recently reported to be $2 million, the highest in the Bay Area.
If I were to buy the house now? … This hands me a laugh. I could not buy the house now. Just the property taxes would kill the deal.
A house up the street is in escrow, having been on the market a whopping 10 days. If the sale goes through, it probably means the value of my house will go up again.
I tend to be indifferent to money. If not for my late wife, there is a good chance I would be living in my car, convinced that this all was working out just fine. It is less a joke than a wry observation.
And, of course, it is no joke to anyone who cannot afford to buy a house here, has no idea how it would be possible to buy a house here that is remotely affordable and is not lucky, as am I and so many others, to be sitting on a pot of gold.
Yes, all of us worked hard to buy a home. We saved money, we made house payments, we held onto jobs, we sacrificed in other areas until we could manage the monthly costs of the roof over our heads.
But, make no mistake, anyone who owns a home in this county and in this market is lucky. Often, as it is in my case, lucky to have been born at the right time and in the right place. There are any number of "right" things that also had to happen, but that is a topic for another day.
Too many people I know do not understand how much luck of the draw had to do with where they live and the "character" of the neighborhood they prize so highly — and at a price others cannot afford.
They have a house. Hence, no housing crisis.
Preserving a neighborhood's character is driving up the cost of living in that neighborhood. And, as the latest housing prices show, it is turning San Mateo County into an exclusive enclave.
In San Bruno, where my family moved in 1960, listening to the Pirates beat the Yankees in the World Series, our neighbors were a foreman at a brewery, a car salesman, a house painter and my dad was a salesman for Zellerbach Paper Company.
Of course, none of them could afford to live here now.
We face a growing ruckus over split lots and second-story units and backyard additions and all the other impending state mandates to build more housing, which includes, of course, rental units. We will hear, always, from those who do not want these things, who do not want this change.
But perhaps it is time for the definition of a neighborhood's character to include who can live there, not just what they live in.
It is time for us to rethink all of it. The change is not coming — it is here, and we must decide if we want a community that includes more than just the lucky.
It was my privilege to work from the very beginning on what became the Grand Boulevard Initiative, a vision of redoing El Camino Real, transforming it into world-class boulevard.
At the heart of this vision, which, believe it or not, has been endorsed by every city on El Camino, were clusters of small, medium and large retail at key gathering points, served by transit. Between these commercial "nodes" would be high-rise, high-density residences.
They would be set back from the sidewalk. There would be greenbelts and bike paths and parklets. They could be designed to look like classic mansions, but inside there would be multiresidential homes. They would be attractive to the eye.
And yet, virtually every new project on El Camino is limited in height to what can arouse the least opposition, density is constrained and the buildings go right up to the curb.
If you need a model, look at the Foster Square development next to City Hall, the kind of construction that should be in abundance on El Camino, which, of course, does not run through the Foster City. It can be done. It is not a time for the hesitant or the fearful. It is a time for bold imagination and more than luck.
Mark Simon is a veteran journalist, whose career included 15 years as an executive at SamTrans and Caltrain. He can be reached at marksimon@smdailyjournal.com.