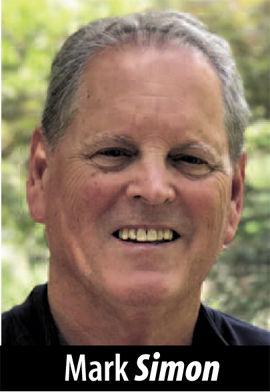 Often, this space features thoughts — muddled though they may be — on the changing status quo of the Peninsula, our evolving social and economic dynamics and the fear among some that these changes mean a loss of something fundamental about our communities.
If you want to see this debate in stark relief, look no further than the two ballot measures in San Mateo. Measure Y, placed on the ballot by citizen initiative, seeks to extend for another 10 years the 30-year-old law that limits nearly all buildings to 55 feet, essentially five stories. Measure R, put on the ballot by unanimous vote of the City Council, would amend the law to allow substantially greater height in areas adjacent to the city's three Caltrain station.
This law has been on books so long that it's old enough to settle down, get married, have kids and buy a house. In another 10 years, it will be divorced and forced to move back in with its parents, who own a nice Eichler they bought in 1985.
And that is the point. There is widespread acceptance of this basic fact: The inability of cities to build enough housing, fast enough, is driving up the cost of housing. That, in turn, is driving away young people and a diverse workforce. As much as we might want to preserve certain elements that define life on the Peninsula — single-family homes, a lawn in front and a barbecue in the back — do we hold onto such notions and turn the region into a wealthy enclave?
More than any other local measure, the vote in San Mateo will be a clear indication whether this and other cities are ready to move on to a different future, or whether there is still enough political clout among key residents to defer and delay the changes that seem inevitable and inexorable.
Certainly, the City Council has put its own credibility on the line, and the political analyst in me says they are confident that, even if R fails and Y passes, there will be minimal consequences in the 2022 election. 
Thirty years is 100 lifetimes in politics, and some insiders say the influence and sheer numbers of height limit supporters has diminished over that time — they have enough to get the measure on the ballot, but not enough to put it over.
Meanwhile, in the ballot arguments on these measures, the backers of the current height limit have dismissed the opposition as tools of developers, a favorite phrase for no-growth, residential advocates. The implication is that entire council is in the pocket of builders. That seems, shall we say, overly broad.
Elsewhere in the campaign, a lot of attention is focused on the Bohannon Company as a leading financial backer of the effort to raise the height limit. Bohannon owns property at the Hillsdale Caltrain station, and the Hillsdale Shopping Center. So, of course, the company would benefit from being able to build higher buildings on its property. I'd be surprised if the Bohannon Company didn't act in its own interest. I guess the question is why people see this as insidious. The Bohannon family members have been good citizens, frequently engaged in good local works. And San Mateo is not a company town, dominated by one entity.
THIS MAKES ME NUTS: The San Francisco Chronicle recently published its list of the top 88 restaurants in the Bay Area, and it appears that down here in the hinterlands, we can't cook either.
Of the 88 restaurants, only three are in San Mateo County: Chibag in Daly City, Dad's Launderette in Half Moon Bay and Sushi Yoshizumi in San Mateo. And we can add Zareen's in Palo Alto, which is kind of an honorary San Mateo County city.
I'm happy for all of them, but the Chron ought to stop calling it a Bay Area list. Of the other 84 restaurants, 51 are in San Francisco. I know it's a great place to eat, but it's not the only place. There must be more than three restaurants in the county that are among the Bay Area's best.
OH ME, OH MATH: An item here last week miscalculated how much was spent on slate mailings by Lisa Petrides, running for the San Mateo County Community College District Board of Trustees. The correct amount is $15,444. … A couple of local newspapers are incorrectly ceding the election to Petrides, saying she is the only candidate or that she is the presumptive winner. Her opponent, Eugene Whitlock, has announced his withdrawal, but he's still on the ballot, if gets more votes, he wins. And he has yet to take down his campaign signs.
Mark Simon is a veteran journalist, whose career included 15 years as an executive at SamTrans and Caltrain. He can be reached at marksimon@smdailyjournal.com.