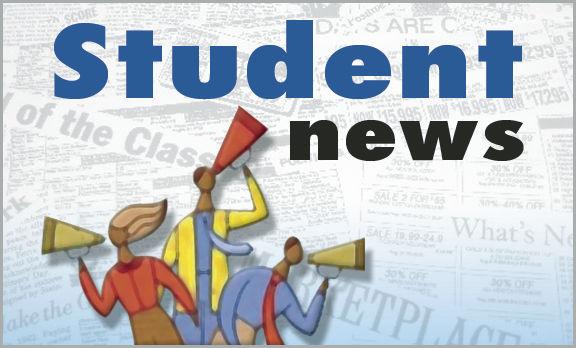 My role as an identical twin has been part of my identity since birth. Born 12 minutes apart from each other, my twin sister and I have been inseparable from the start. As a result, the first question people ask us is "What is it like being an identical twin?" My past replies were always quick and lighthearted, something like "Great! It's funny how people can't tell us apart!" I didn't particularly enjoy talking about this topic because it seemed that it was the only thing about me people were interested in learning more about. And also, because the truth is rather complicated.
On one hand, having a twin is great. Although we still have the typical sibling squabbles and arguments, most of the time, she is my built-in best friend, someone I've known since birth who I can talk with and count on. My favorite part is always having someone who will understand nearly anything I am going through, because we are both experiencing and figuring out milestones of life at the same time.
On the other hand, my identity as a twin greatly hindered my individuality and expression, and it became something that I resented about myself at times. As identical twins, people often assumed that my twin sister and I were exact copies of each other, not just in our genetics, but also in our personalities, abilities, likes, dislikes and opinions. People would give us the same birthday presents, not considering that we might have different preferences. For the convenience of my parents, we grew up doing the same extracurricular activities and dressing in matching clothes. When people who knew us called me by my sister's name, I laughed it off, but inside, I worried if the reason behind the mixup was that I had nothing special about myself, only my identity as an identical twin. In the past, I felt that I had to change to fit into this assumption people projected on us and lived up to these expectations, adhering my personality and opinions to match that of my twin's.
It wasn't until high school that my twin sister and I had the environment, classes and opportunities to diverge from each other and develop our own respective identities. At San Mateo High School, I no longer felt stuck within my identity as a twin and began to explore my own interests and opinions through writing, while my twin sister pursued her own passions in psychology. And together, we took on the challenges of high school: tackling math problems late into the night, surviving an anaphylactic shock from a cashew, and discussing the societal and cultural expectations placed on Asian Americans. For the first time, I truly felt that I was recognized by my friends and peers for who I was independently, not the fact that I made up half of a matching set.
Now looking back, I've realized how having an identical twin is a paradox within itself — being part of a two-person team and simultaneously learning how to differentiate myself and follow my own path. As twins, we have helped each other develop our own identities and grow in ways we never thought of before, all while nurturing our sibling relationship. We have always been identical twins and always will be. And although sometimes I still feel stifled by this identity, I've learned to embrace it, for it's part of what makes me unique.
So, now what is it like being an identical twin? My answer: It's complicated, but I wouldn't give it up for the world.
Shavonne Lin is a senior at San Mateo High School. Student News appears in the weekend edition. You can email Student News at news@smdailyjournal.com.