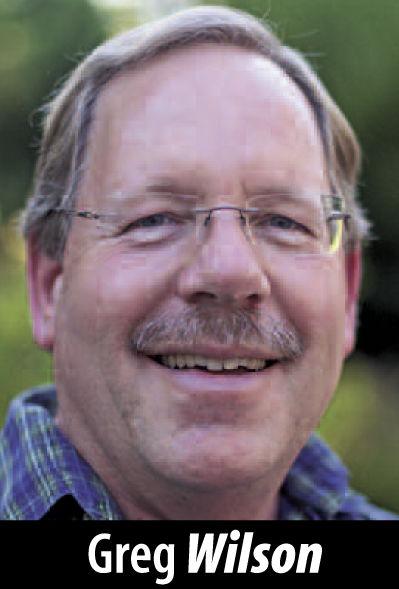 Much of Redwood City's growth over the last decade can be attributed to that city's Downtown Precise Plan, which simplified the approval process for many development projects downtown. Whatever it was that spurred Menlo Park's own flurry of development, developers clearly found themselves drawn to that city at about the same time. Since then, Menlo Park has become a city transformed; large parts of the city bear little resemblance to what was there just 10 or 15 years ago.
Fifteen years ago, Menlo Park had just a handful of large employers. These included Sun Microsystems, that had built its 57-acre campus out on Bayfront Expressway some 10 years prior; SRI International; and a handful of companies located along on Sand Hill Road. The city's prime attractions for most of us, however, were its many popular restaurants and retailers, and its automobile dealerships, most of which could be found at the city's heart, either along El Camino Real or along Santa Cruz Avenue.
As 2005 dawned, Menlo Park had four large automobile dealerships, all located along the city's stretch of El Camino Real: Cadillac, Buick, Pontiac, GMC of Menlo Park; Stanford Lincoln-Mercury; University Ford; and Anderson Chevrolet. But in short order — between April 2005 and June 2007 — they all closed, leaving a number of large, highly visible empty lots and buildings. The Anderson Chevrolet dealership found new life as a Tesla showroom for a time, but Tesla moved out in 2013, leaving Menlo Park once again without an automotive retailer.
Large parcels such as those needed by automobile dealerships are often viewed as prime development opportunities, but it took more than 10 years — until 2017 — before the city finally approved two large projects that would consume those four sites. Those two projects, which are visibly transforming Menlo Park's image, weren't what spurred the city's overall renaissance, however. That happened earlier, and can likely be traced to Facebook's decision back in early 2011 to lease the then-surplus Sun Microsystems campus for their corporate headquarters.
Although Facebook's new (to them) campus was located on the very edge of the city, given the company's high profile, it likely spurred a number of developers into taking a hard look at Menlo Park. As it turns out, one had just done so. In 2010, the city approved the Bohannon Development Company's Menlo Gateway project, which now stands at the intersection of Highway 101 and Marsh Road. This large development comprises three large office/R&D buildings, a 230-room hotel, a fitness center, restaurants and parking structures that can accommodate some 1,500 cars.
When Facebook signed the lease on the nearby campus, they also purchased a number of properties just across Bayfront Expressway, properties they subsequently used for campus expansion. Together Facebook's growing campus and the Menlo Gateway development radically transformed the northern end of Menlo Park. But those weren't the end. In 2015, the city approved two new apartment complexes on Haven Avenue, not far from Menlo Gateway. These complexes — Anton Menlo and Elan Menlo Park — together added 540 units of new, mostly market-rate rental housing to the city's stock.
The city's northern developments may be huge, but for most they're largely out-of-sight. Far more visible are the numerous recent projects located along, or near to, El Camino Real. One of the largest is Springline (formerly Station 1300), which should open its doors later this year on the 6.4-acre parcel where the Cadillac, Buick, Pontiac and GMC dealership once operated. Consisting of two 100,000-square-foot office buildings and a 180-unit apartment building, the project will also feature retail or restaurant spaces on each building's ground floor.
Following a similar pattern, but on a somewhat larger scale, is Stanford's Middle Plaza project. This mixed-use development is currently being framed up on an 8.4-acre site cobbled together from parcels that once housed Menlo Park's Lincoln-Mercury, Ford and Chevrolet dealerships. When complete, this complex will contain three office buildings totaling some 144,000 square feet of space, three residential buildings comprising 215 apartments, and a small amount of retail space.
Although the city's larger projects will likely garner the most attention, since 2015 at least 10 other projects got underway along or near El Camino Real. A blend of residential and office (with some retail), these other projects include the good-sized office/residential project being built on the former site of Beltramo's Wines and Spirits, the office/commercial/residential project recently completed where the Park Theatre once stood, and the new music hall that is replacing the city's long-standing Guild Theatre.
Menlo Park is truly a city transformed. If one could go back in time just 15 short years, a trip along its major thoroughfares would reveal a very different city indeed. Redwood City may deserve the crown for most-changed city on the Peninsula, but the runner-up should surely go to Menlo Park.
Greg Wilson is the creator of Walking Redwood City, a blog inspired by his walks throughout Redwood City and adjacent communities. He can be reached at greg@walkingRedwoodCity.com. Follow Greg on Twitter @walkingRWC.