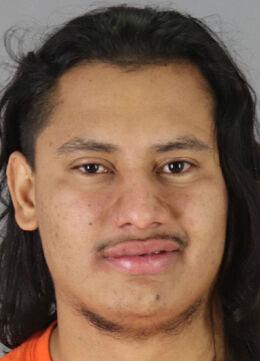 DNA evidence helped identify two additional victims of a homeless man arrested in August for violently raping a woman in San Mateo and a total of six new charges were filed in the new cases for the crimes that allegedly took place in Redwood City.
The two other rapes took place 1 a.m. July 9 outside the Redwood City library and 11 p.m. June 4 at the Redwood City Caltrain station. Both victims were homeless and the woman in the July 9 incident was asleep at the time of the crime, said District Attorney Steve Wagstaffe.
"These three cases wouldn't exist without DNA," said Wagstaffe.
Alejandro Guevara, 27, was arrested on Aug. 11 for allegedly raping a 62-year-old woman he'd never before met near Ninth Avenue and El Camino Real six days prior. Right after, other departments reviewed unsolved rapes in the county and used Guevara's DNA to connect him with the two other victims, Wagstaffe said.
Guevara allegedly attacked the 62-year-old victim around 10:40 p.m. Aug. 5 while she waited for a bus. After raping her a first time, Guevara knocked her unconscious, raped her a second time and then attempted to conceal her unconscious body in nearby bushes, Wagstaffe said. The victim was transported to the hospital with serious injuries.
Based on tips, police days after the alleged rape recovered a "LIFEGUARD" sweatshirt Guevara was seen wearing as well as a silver bike he was seen riding on the day of the alleged attack.
Communicating that information to the public generated new leads that ultimately led police to a location in San Mateo where they were able to secure a clear image of the suspect from surveillance footage, police said. That image was shared with the public and generated further evidence and leads.
During a press conference in August, San Mateo police Sgt. Todd Mefford said crimes like this are more rare than a homicide. Wagstaffe also said such cases are becoming rarer.
Guevara was charged Wednesday with rape, felony assault to commit rape and felony assault in each new case, bringing his total charges to 13. He pleaded not guilty and his case was scheduled to Nov. 10 for a preliminary hearing. He had his bail increased from $6 million to $10 million and remains in custody, Wagstaffe said.