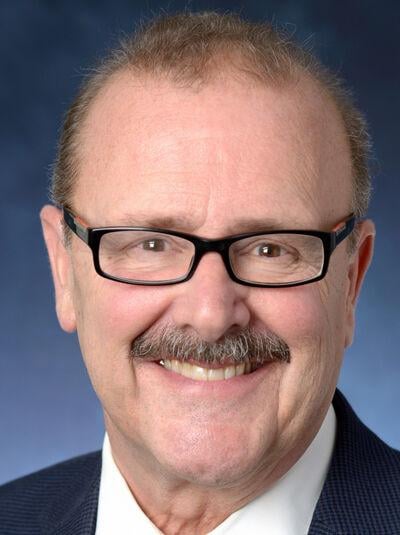 South San Francisco, a city made up of roughly 40% renters, half of whom pay more than 30% or more of their income in rent, is exploring new ways to further tenant protections as the statewide eviction moratorium expiration date looms.
The City Council discussed options during its Wednesday meeting, key among them the creation of a rental registry to track housing metrics which could eventually be used to create new city rent policy. Also on the table is the implementation of tenant-landlord mediation guidelines, rules that could potentially require landlords to meet with tenants if rents are raised or other issues occur.
"I don't think we should be surprised that there was so much interest in these items dealing with rental protections," said Mayor Mark Addiego, after dozens members of the public spoke during the meeting.
To some's frustration, the proposals discussed represent groundwork policy, that which could be built upon to strengthen tenant protection in the city but by itself lacks teeth for meaningful change.
Average rent for available one bedroom units in the city is $2,717, down from the pre-COVID $2,883 average, according to the city.
Though the statewide moratorium, Assembly Bill 883, expires Sept. 30, its protections don't expire until March of next year, and local jurisdictions cannot enact their own moratoriums until the state rule's protections expire. Per the rule, 91 South San Francisco households have been awarded $1.5 million in assistance, but, as of Aug. 25, an additional 339 applications were under review, accounting for more than $4 million in requested assistance, according to the city.
The state has also already established some rent stabilization legislation in the form of Assembly Bill 1482, signed in 2019. The law caps yearly rent increases to 5% in buildings 15 years or older. It also establishes some protection against evictions without just cause.
But according to some advocates, that law doesn't go nearly far enough, and more aggressive versions of rent control are needed in South San Francisco where recent job growth has far outpaced housing development. 
The creation of a rental registry would allow the city to track rent increases, including those illegal under state law. It could also answer questions about vacancy rates, and inform development decisions with information about potential displacement.
"As any good social scientist will tell you, the cornerstone of good public policy is good data," said Jordan Grimes, a lead member of housing advocacy group Peninsula for Everyone. "When it comes to information on the rental market, however, we have anything but."
According to a presentation by city staff, creating a rental registry would cost close to $1 million or more, requiring new staff members and a new or adapted database software. It could also take several years to fully implement. Staff cited a registry established in El Cerrito, and noted creating a registry is a considerable undertaking.
Additionally noted was the availability of potentially similar information via commercial sources. CoStar, for instance, can provide data on occupancy and rental prices for a fee, and has been used in the past by South San Francisco when creating reports.
El Cerrito reported that information from commercial sources has been consistent with information they've obtained from via their registry, according to the city's presentation. 
Paul Beaudreau, a San Mateo Realtor, called in to express concern for the registry.
"I really don't understand how it can effectively help tenants," Beaudreau said. "The way I look at it, it's just a $1 million, $1.5 million loss and that money could be better served actually housing people."
Discussion on the matter did not yield any action during Wednesday's meeting, with the board agreeing to continue deliberation at a later date. 
The city urged anyone experiencing difficulty paying for rent to go to Housingiskey.com or stop by the YMCA on Huntington Avenue for in-person help.