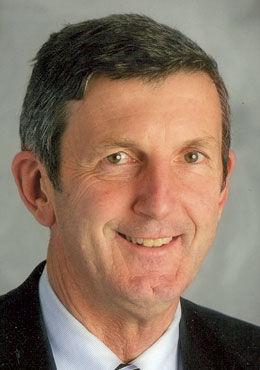 The proposal to temporarily postpone issuing letter grades in the San Mateo Union High School District alarmed some school community members who opposed adopting a credit system for the semester disrupted by COVID-19.
The district Board of Trustees initially scheduled a meeting to discuss the credit proposal Tuesday, April 7, but pushed the session back until Thursday, April 16, to further examine the issue.
Concerned parent Andrew Soss shared fears that students earning good grades would see their semester's hard work wiped away with a broad stroke from officials adopting the credit system.
"It's really not the best way to do it," said Soss, who joined a group of like-minded parents and students writing letters to officials expressing discomfort with the proposed shift.
Officials originally suggested the pass or fail system in recognition of the assessment difficulties faced by students and teachers during the remote learning arrangements forced by the region's stay-at-home order.
Noting many students are coping with challenging circumstances while attempting to learn from home, district Superintendent Kevin Skelly had said holding off on letter grades for the spring semester would be the most equitable approach.
Soss disagreed though, and suggested instead adopting a hybrid model which would empower students and teachers to determine which assessment system worked best — rather than taking a one-size-fits-all approach.
To that end, he suggested giving students an option to keep their letter grade or adopt the credit system, with the consultation of teachers. He favored any system which would benefit those whose education was upended by coronavirus, but could not support an assessment method that could depress GPAs.
Such a perspective resonated with school board President Marc Friedman.
"I'm trying to do the least harm to as many students as possible," said Friedman.
Since the proposal was floated, Friedman said he has been inundated with emails from the school community and taken time to read each piece of correspondence to get a firmer grasp on the issue.
Friedman said he is still undecided, but is open to considering alternative grading models. He pointed to the model adopted by the Jefferson Union High School District in Daly City as a potential example.
The district to the north adopted a system in which an A, B, C or pass would be issued. Teachers determine the criteria for the letter grades, and students who would otherwise receive a D or F receive a pass grade for the semester. Pass would allow a student to receive credits, but not count toward their GPA. Students who need to take a course again would receive no mark.
"If there are better options, then I will support that," said Friedman.
He expressed some urgency around resolving the matter though, noting a decision is critical so educators will have a reasonable set of expectations for the rest of the semester.
"Teachers need an answer," he said.
For his part, Soss said he was heartened to know that officials are receptive to the concerns raised and are seeking additional time to digest the feedback from the school community.
Soss also recognized the unusual nature of the COVID-19 outbreak may require unconventional approaches from officials, but he balanced that perspective by calling for a system meeting the needs of all students.
"I understand these are unique, once-in-a-lifetime circumstances, but let's take a pause and think maybe there is a better way," he said.
The San Mateo Union High School District Board of Trustees meets remotely Thursday, April 16. Visit smuhsd.org/Page/2235 for more information.