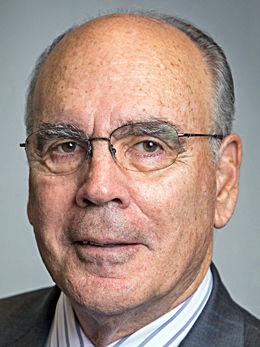 The San Mateo County south coast remains at risk of increased sea level rise that will cause flooding and erosion, with housing, agriculture and Highway 1 all potentially affected, according to a San Mateo County Office of Sustainability study.
"I've been involved in sea level rise efforts since 2014, but until now, there has been a big gap in the county sea level rise assessment for the area south of Half Moon Bay," Supervisor Don Horsley said.
A July 14 community meeting addressed the vulnerability on the San Mateo County south coast and allowed the community to discuss the dangers and ask questions. The south coast includes areas south of Half Moon Bay, including San Gregorio and Pescadero and are relativity rural areas compared to most of the Bay Area. County organizations shared preliminary results of a south coast sea level rise study and efforts to address flooding in Pescadero. The study is an addition to the Sea Level Rise Vulnerability Assessment released by San Mateo County in 2018, which addresses how rising seas will affect the county.
Isabel Ramos, resource conservation specialist with the San Mateo County Office of Sustainability, said the study covers southern Half Moon Bay to the Santa Cruz County line, around 34 miles of shoreline. It looks at existing and future hazards to shore areas like sea level rise, erosion, storm impacts and flooding.
"Back then, we didn't have sea level rise modeling for the south coast of the county, so this study comes to fill that gap," Ramos said.
It analyzed risks and dangers to housing, land use, agriculture, transportation, and parks and recreation. Sea level rise of 4.9 feet creates erosion risk for 123 structures, including the Pescadero Cal Fire Station, Pigeon Point Lighthouse, Pescadero Corporation Yard, Gazos Creek Gas Station and Brewery and the Ritz-Carlton. Vulnerable communities include Pescadero Creek Road and Water Lane and around 50 homes near Martins Beach. Coastal homes from Pescadero Point to Spring Bridge are also vulnerable to erosion and flooding.
Around 551 acres of agricultural lands are exposed to sea level rise hazards. Around 4.5 miles of Highway 1 and 11 public parking lots are at risk from erosion, including Bean Hollow Beach to Pescadero Point for 1.3 miles, the county line to Elliot Creek .5 miles, Pescadero Point to Pescadero Bridge .7 miles and Pescadero Bridge to Pescadero Beach North .7 miles. Almost 16 miles of trail and coastal access are at risk, mostly on state park land.
Horsley said the study builds on efforts to address flooding, including dredging in Pescadero as part of the Butano Creek Reconnection Project and moving San Mateo County Fire Department Station 59 to Pescadero High School site to get it out of the floodplain and the creation of the San Mateo County Flood and Sea Level Rise Resiliency District, also known as OneShoreline. Horsley highlighted the district as one of the first of its kind in the state, an independent government agency building solutions to the climate change impacts of sea level rise, flooding and coastal erosion.
"We have already experienced 8 inches of sea level rise, and taking steps to prepare our communities for sea level rise will take time and lots of education for our communities as well," Horsley said.
The Office of Sustainability will now focus on evaluating the cost-benefit analysis of potential adaptation approaches, like protecting threatened areas. Another option is accommodation, like elevating structures, setting them back further and different building code requirements. Another option called a managed retreat would look at how to move buildings and infrastructures back away from dangerous areas.