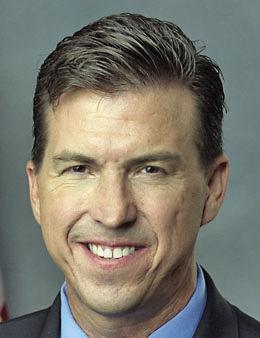 Meeting the needs of struggling small companies and workers displaced by the pandemic were among the key focuses of a recent discussion between business advocates, industry experts and a state assemblyman.
Assembly Speaker pro Tem Kevin Mullin, D-South San Francisco, hosted Wednesday, Feb. 17, a discussion with Rosanne Foust, president and CEO of San Mateo County Economic Development Association; Amy Buckmaster, president of the San Mateo County Chamber; Liza Normandy, president of the South San Francisco Chamber of Commerce; and others focused on economic recovery.
The talk also featured representatives from economic development firm Renaissance Entrepreneur Center and employee support program NOVAworks Job Center to discuss ways businesses and workers can shift their focus to meet the needs of world transformed by COVID-19.
For those running their local chambers of commerce, Buckmaster said a key responsibility has been offering whatever support is necessary to dismayed merchants exhausted by the stifling conditions brought by the pandemic.
"You wipe a lot of tears, you hold a lot of hands and you try to get them resources," said Buckmaster, regarding her approach to supporting local business owners.
And while cynicism from members of the business community would be justified following a series of mandates from the government which effectively shuttered the economy and responded slowly to calls for reopening, chamber presidents said it is not all doom and gloom.
Rather than stay stagnant and struggle to survive, Foust lauded the way some businesses have shifted their focus to offer new services needed during the pandemic such as creating personal protective equipment or other safety gear.
"It made me have so much hope," said Foust, regarding the ability of local businesses to pivot and confront the challenge before them.
Renaissance Entrepreneur Center CEO Sharon Miller concurred.
"The resilience we saw from small business was nothing short of amazing," said Miller, whose company is dedicated to supporting independent businesses throughout the Bay Area with an assortment of education and consultation services.
Mullin noted the state government has contributed to the effort as well, with legislators agreeing on various relief initiatives worth an estimated $2.6 billion to help rebuild the economy. And Foust detailed the variety of programs county officials have launched intended to support small businesses, including the most recent partnership with the Chan Zuckerberg Initiative offering grants to breweries, wineries and bars.
Flexibility has been critical for independent merchants as well as workers, said Kris Stadelman, NOVAworks Job Center executive director, who helps employees displaced by the pandemic find work again.
For her part, Stadelman said the recessed economy has been especially hard on low-income workers in industries such as food services and the hospitality sector which have been required to shut down and gradually return in a much different fashion.
To aid those workers, Stadelman said her center is focused on assuring they have the digital skills and technological familiarity to apply for new jobs and compete in an economy which prioritizes remote work more than ever before.
"Help people meet the economy as they will find it when we come back," Stadelman said is a key mission for the center.
NOVAworks also hosts a job board, which she said features less traffic than before but has been a useful tool for getting people hired during the pandemic. In some cases, job seekers are finding opportunities to bridge the gap that exists until their preferred line of work becomes available.
Looking ahead, Stadelman said her hope is that a greater appreciation grows for the contribution of low-income workers and that there is a collective effort to assure they do not encounter the devastation known at the end of the previous economic slowdown.
"It's time to say the people at the bottom half of our economy deserve to come out of this recession better than they did in the last recession," she said.