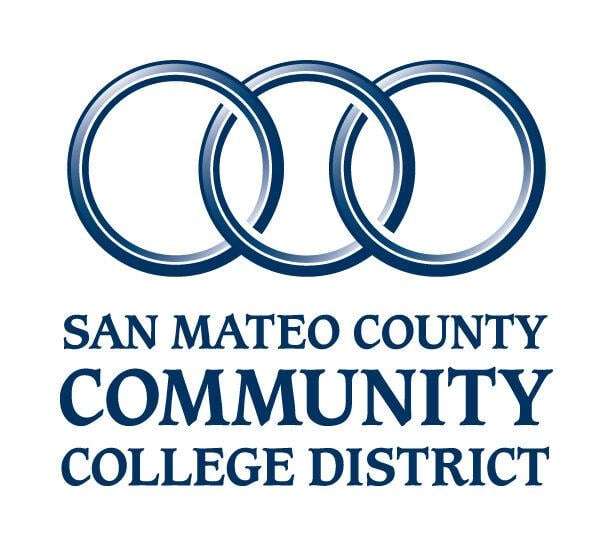 While a criminal investigation into former chancellor Ron Galatolo pends, San Mateo County Community College District officials are considering the hire of an independent auditor to fend off any further administrative malfeasance.
The district Board of Trustees agreed during a weekend session to form a subcommittee which will lay the groundwork for a specialist to come in and review policies pertaining to issues such as executive compensation, travel, international student recruitment and whistleblowing.
Board Vice President Richard Holober and Trustee John Pimentel were assigned to the subcommittee just hours before the board announced a decision to cut ties with Galatolo, who is under investigation by the District Attorney's Office.
"There is absolutely no doubt in my mind that we need it," said Holober, who added he has been pushing for the district to hire an auditor roughly since the investigation into Galatolo was announced in 2019.
Wagstaffe said Thursday, Feb. 11, that a determination is expected in the Galatolo case sometime between April and June.
The former chancellor is under investigation for unspecified financial misconduct, but trustees justified terminating his contract by alleging that Galatolo used public funds for retirement incentives and secretly took fancy gifts from district contractors.
Galatolo unceremoniously transitioned in 2019 from the district's top official to chancellor emeritus, for which he was paid $467,000 annually. Beyond the baseline compensation, terms of a 2015 supplemental agreement paid $100,000 annually to Galatolo under an annuity plan worth as much as $1.2 million.
Ostensibly, Galatolo was expected as chancellor emeritus to help the district establish a local California State University branch. But he was placed on administrative leave once the criminal investigation was announced, and the resolution passed terminating his emeritus contract claimed he rendered no service — despite being the school system's highest-paid employee.
Officials said in the termination resolution that the district intends to claw back money paid to Galatolo.
Looking ahead, officials hoped that any administrative malpractice could be avoided with the assistance of an auditor who specializes in reviewing existing policies and protocol.
"Let's do it to make our team better," said Pimentel, who suggested an independent perspective could offer policy benchmarks adopted by other districts and also recommend potential improvements.
Trustee Lisa Petrides agreed, claiming it is standard practice across many industries to hire an outside expert who can help refine operations.
"There has to be structures and mechanisms where continuous improvement can happen," said Petrides.
Contract practices, executive salaries, travel policies, whistleblower standards and international student recruitment protocol were among the areas identified by officials which an auditor may begin examining, but the subcommittee is expected to develop a longer list of initiatives.
Specifics of the recommended policies for review seemingly harken to Galatolo's term as chancellor. Beyond those identified in the termination resolution, concerns were raised in 2017 regarding Galatolo's behavior on business trips to lavish locales such as Las Vegas where he racked up hefty bar tabs on the district dime.
Eyebrows were also raised over Galatolo's expensing during student recruitment trips to Vietnam. International student enrollment was a central focus for Galatolo, who had once favored building housing on district land to accommodate students from abroad.
Additionally, former vice chancellor Eugene Whitlock admitted he blew the whistle on Galatolo and aided Wagstaffe's investigation. Whitlock ultimately signed a $2.3 million settlement when leaving his position.
While most trustees seemed on board with the auditor proposal, board President Thomas Nuris expressed some discomfort and claimed that the position may have been more necessary under the previous administration.
More generally, Nuris was confident that the board was capable of doing the audit work without hiring an outside entity that, due to its probing nature, could make some staff and personnel uncomfortable.
"I don't think we need experts to tell us something that is common sense," he said.
Holober bristled at some of the critiques, claiming that trustees have learned through the ongoing investigation that they did not have the requisite knowledge needed to ward off the alleged offenses committed by the previous administration.
With a more nuanced perspective on the proposal, board Vice President Maurice Goodman said he would support hiring an independent auditor but only to address a specific set of issues and for a limited term.
Such an approach would address fears of adding administrative bloat and save resources for students while also assuring the trustees remain accountable to the community members who elected them, said Goodman.
"When you rely on someone else, it passes the buck," said Goodman, addressing his concerns about hiring a full-time auditor after the meeting.
Moreover, sustained vigilance is critical for elected officials, said Goodman, who hoped that his colleagues on the board would continue carefully inspecting the district's operations in the wake of Galatolo's ouster.
"I want to make sure that we have the ongoing courage to be able to confront those challenging conversations to make sure that we get to the truth for the public," he said.