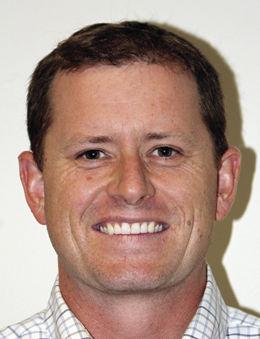 The San Mateo City Council on Monday unanimously adopted reach codes requiring new residential and office developments be all-electric.
That means those types of projects will not be allowed to be constructed with gas hookups once the new rules take effect likely in January 2021. The rules apply to single-family homes and duplexes as well as multi-family developments, and do not apply to existing buildings.
"At this moment in time it's cheaper, safer and better for us to push in that all-electric direction," said Mayor Joe Goethals during Monday's meeting. "Economists talk about curbing behavior with nudging people in the right direction. We're at the point where our crisis with the environment is such that we have to forcibly violently shove people in the right direction."
The new rules replace reach codes adopted by the council in 2019 that encourage, but do not require building electrification in new single-family and duplex homes as well as office buildings.
The ordinance focuses on commercial buildings with offices because that's the primary type of commercial use in the city and no challenges in electrifying office space came up during the city's stakeholder outreach, according to a report prepared by staff.
The reach codes will not apply to other commercial uses such as hospital, manufacturing or retail, including restaurants. Based on stakeholder feedback, city staff determined electrifying those types of buildings would be too challenging, according to the report.
The reach codes also include an exemption for 100% affordable housing projects, but will apply to accessory dwelling units — both topics of discussion during the meeting. Councilmembers requested language in the reach codes that encourage electrifying 100% affordable housing projects, but they didn't want to make that preference a requirement out of fear it might render such projects economically infeasible.
"For affordable housing, a subtle increase in financing could really torpedo a whole project," said Assistant City Manager Kathy Kleinbaum.
Diane Bailey, executive director of the environmental advocacy nonprofit Menlo Spark, argued against an affordable housing exception during the public comment portion of the meeting.
"We know [the 100% affordable housing exception] is very well intentioned, but it creates a massive equity disparity between low-income families and those with greater means," she said. "That's because allowing affordable housing projects to continue using dirty and dangerous fossil gas shifts all the safety risk and pollution onto the low-income families who move into those buildings."
Bailey added that the shift toward electric appliances will cause the price of gas to rise sharply, leaving low-income residents in affordable housing paying disproportionately higher utility bills.
Every other speaker during public comment supported the proposed ordinance and many cited climate change as the justification.
"In addition to the pandemic natural disasters are destroying property and claiming lives, wildfires are tearing through California and we've already gone through the alphabet for hurricane naming and all fingers point to climate change. … I'm kind of terrified about what the future has in store for me," said Justin Hwang, a college student living in San Mateo. "When I see my city doing all it can to ameliorate the climate crisis I can't thank you all enough."
The council will consider the reach codes on second reading at its next regular meeting and then the new rules by law are subject to a 60-day public comment period. If approved by the council and California Energy Commission, the reach codes will go into effect on Jan. 1, 2021.
Reach codes expire after a three-year cycle, with the current one ending on Dec. 31, 2022. The council will then have to readopt reach codes for future building cycles.