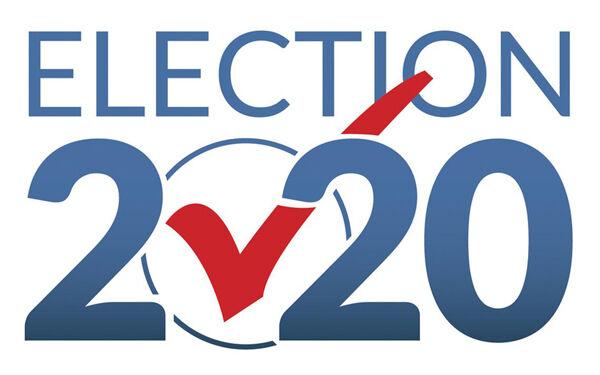 Following public calls for a fair and transparent election cycle, the Redwood City Council unanimously supported placing Michael Smith, the only candidate running in District 4, on November's ballot. 
Smith, appointed to the Planning Commission in 2018, is running unopposed for a four-year-term representing one of Redwood City's predominantly Latino districts. During Monday's special council meeting, Smith addressed councilmembers asking to be placed on the ballot at the request of community members, to allow District 4 residents to decide whether to cast their vote for him. 
"There is consensus that the district is excited to begin moving forward with the city's districting program by expressing their civic responsibility through November's vote and I'm in favor of that too. I believe that by allowing District 4 residents to vote, even if only symbolic, would allow Redwood City to begin the districting election process in a responsible way," said Smith, running on a pro-affordable housing, small business platform. 
Councilmembers moved forward with placing Smith on the ballot to allow for the Nov. 3 Election Day to be a teaching moment for residents on how district elections will function moving forward. 
Officials noted many residents had implored the council to move forward with the election to allow for a potential win of a write-in candidate, an outcome Mayor Ian Bain called "highly unlikely." Councilmembers also aimed to dispel misunderstandings for the reason behind holding the special meeting following numerous inquiries by community members. 
"This meeting was a matter of process, not preference. So this is a part of our new district election process. … This is strange, this is new, this is different. We're not used to this," said Councilwoman Giselle Hale. "I know it was presented otherwise on social media and therefore some of the email we received inferred this was something the council was attempting to do when in fact we needed to have this meeting to discuss the two options." 
Under the California Election Code, if only one candidate runs for a position, the City Council is required to vote on whether to appoint the candidate to the position or move forward with the election. The vote must be taken at least 75 days before Election Day and if not, the candidate would automatically be placed on the ballot. 
This year will be the first district election held within the city following a threat of litigation in 2018 from Malibu-based attorney Kevin Shenkman if the city did not voluntarily make the shift. This election cycle residents in only four districts will cast ballots for City Council positions. Hale of District 2, along with councilmembers Diane Howard of District 5 and Diana Reddy of District 6 will continue serving on the council until the 2022 elections. 
Residents who live in districts 1, 3, 4 and 7 will be casting votes for councilmembers while districts 2, 5 and 6 will not vote on a single councilmember this year. District 1 is made up of residents living in the Redwood Shores neighborhood who will have the chance to vote for former councilman Jeff Gee or Planning Commissioner Nancy Radcliffe. 
District 3 will see a race between Councilwoman Janet Borgens, newcomer Lissette Espinoza-Garnica and housing advocate Isabella Chu while Councilwoman Alicia Aguirre will run to keep her seat in District 7 against newcomer Mark Wolosin and retired police officer Chris Rasmussen. 
Bain has expressed apprehension for the success of district elections, citing District 4 as an example for how efforts have failed to garner greater participation for candidacy. 
"The hope that many of us had that by reducing the size of the district, making it more accessible, putting in voluntary spending limits and contribution limits would produce more candidates. I think it's clear that approach didn't work in and of itself," said Bain who also noted concern for councilmembers representing a district's interest over the benefit of the city as a whole.