Cars will be banned on Broadway in Burlingame for a bulk of the weekend to make way for restaurants and businesses struggling amid the pandemic to open into the street.
The Burlingame City Council unanimously agreed to block traffic through the commercial district from Saturday afternoons through Sunday nights during a meeting Monday, July 6.
The decision came following a fair amount of deliberation, as officials, merchants and residents shared a variety of divergent opinions on the program intended to meet dining regulations necessary to stem the spread of COVID-19.
Recognizing the differing perspectives on the issue, Councilman Ricardo Ortiz said he believed the proposal to shutter the street overnight Saturday and throughout Sunday is a reasonable compromise.
"I think the pluses are going to outweigh the minuses here," he said.
Under the decision, officials will shutter the main segment of Broadway from 4 p.m. Saturday afternoon until 10 p.m. Sunday, during which time restaurants and eateries can place tables in the street to serve diners.
The program will reflect a similar downtown initiative along Burlingame Avenue, where officials agreed last month to close off the central business district to traffic through the fall.
At the meeting, councilmembers also agreed to block off side streets to Burlingame Avenue to expand the downtown dining program and establish parklets where restaurants adjacent to the main thoroughfare can operate.
Regarding the Broadway program, officials agreed a decision to close the street is more difficult because it serves as a main arterial to Highway 101, requiring through traffic to be pushed onto side streets.
The requirement to divert cars alarmed some residents, who are afraid their residential street would transform into a popular throughway for inconsiderate drivers seeking highway access.
Others expressed concerns shutting down a main segment of Broadway would lead to neighborhood parking problems, as patrons looking to visit restaurants might elect to leave their car in front of surrounding homes.
Raising these issues, resident Henry Schulman criticized a version of the proposal which called for closing Broadway early Saturday morning and spanning through Sunday night.
"It's a nice idea and, in theory, builds community and could help restaurants and jobs devastated by COVID. The problem is, cities that do this never mitigate the resulting traffic and safety issues on side streets — and I suspect you won't either," he said.
Resident Mike Cammarata held a different opinion on the plan though.
"I'd like to do whatever we can do give these restaurants a little bit of a helping hand," said Cammarata, who favored closing Broadway to cars and allowing dining in the street.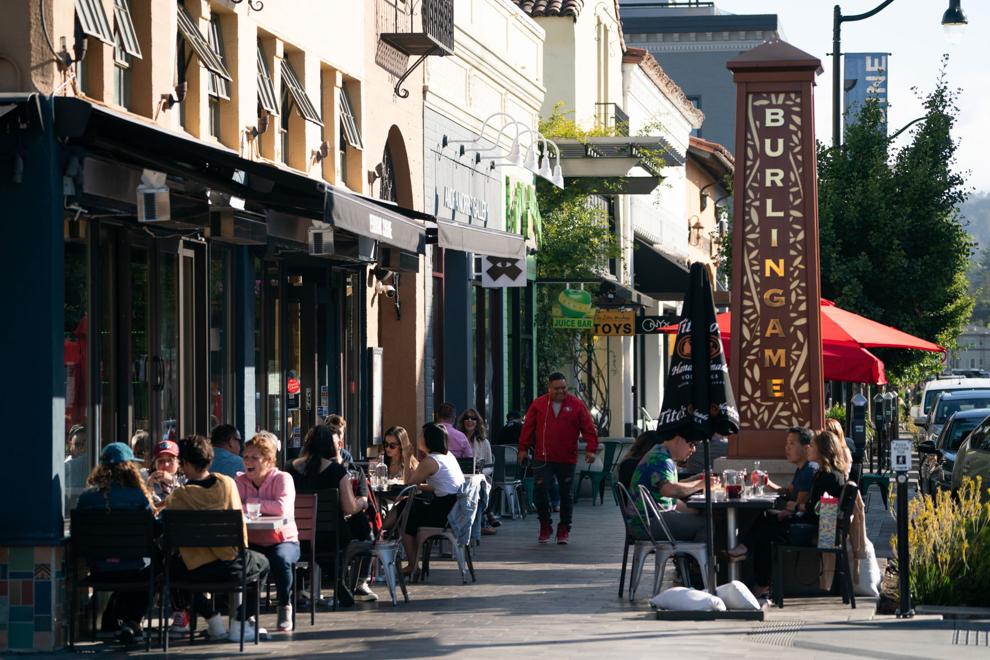 John Kevranian, president of the Broadway Improvement District, meanwhile, called for closing the street to cars between 4 and 10 p.m. every day from Friday through Sunday.
Councilmembers agreed such a proposal would be infeasible, noting the logistical issues faced by workers who would need to set up and take down the road closures multiple times each weekend.
"We cannot bear that cost," said Councilwoman Donna Colson, regarding the overtime pay needed to compensate workers who could focus on higher priority projects.
In an attempt to find a middle ground between the opposite perspectives on the issue, officials agreed to try closing the street continuously from Saturday afternoon through Sunday night. They opted to not close it overnight on Friday, in recognition of those who rely on the Broadway intersection during their work commute.
Councilmembers will monitor the success of the program over the coming weeks, and perhaps amend details if necessary.
For his part, Councilman Michael Brownrigg approached the program skeptically, questioning the viability of restaurants along Broadway which are facing major obstacles to success.
"I'm concerned, frankly, this is going to be untenable, but we can see how it goes," he said.
In other business related to the outdoor dining scene, officials said eaters and those passing through business districts need to be more mindful to wear face coverings.
Vice Mayor Ann O'Brien Keighran reminded residents that allowing outdoor dining is not required and that program can be revoked if community members are not more respectful of health standards.
"I think it is very, very important for the benefit of everyone that these regulations are emphasized. Closing streets and doing these parklets at this point is a privilege and those privileges can be taken away," she said.
City Manager Lisa Goldman said officials have worked hard to encourage face coverings, but are dismayed that the calls seem to be largely ignored.
"Short of smacking people in the head — I don't know. They don't want to do what they need to do," she said, noting the issue is not unique to Burlingame. "It's pretty frustrating."