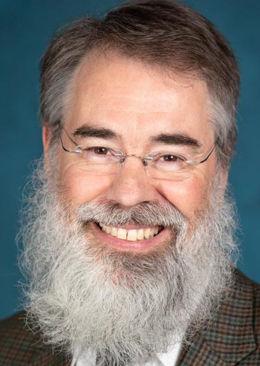 Society will reopen to a significant public health threat said county Health Officer Dr. Scott Morrow, who illustrated the risks associated loosening the stay-at-home order amid a pandemic.
Pulling back the shelter-in-place mandate to allow more business and recreation will force hard choices for residents and workers throughout San Mateo County, said Morrow in a statement Monday, May 4.
"This is a balancing act of the most unprecedented kind. You will have to make your own decisions as to the level of risk you and your family are willing to take on as the restrictions loosen. And your decisions are not yours alone as they will affect others in unpredictable ways," he said.
The statement arrives the same day certain businesses and recreation facilities were allowed to reopen, while the stay-at-home order continues through the end of May. Under the new orders, all construction projects will be allowed to resume as long as the project complies with safety protocol included with the order. All real estate transactions will also now be able to resume, but with continued restrictions on open houses and limitations on in-person viewings. Any employee allowed to return to work at a facility can also access child care programs that can operate.
While noting there are economic and social pressures contributing to the decision made by Bay Area health officers to limit the restrictions, Morrow stayed wary of the prevailing dangers linked to COVID-19.
"People at all levels of risk should know, if they venture out, and interact with others outside of their households, that they have a chance of getting infected and passing the virus on to their household members," he said.
In his latest order, Morrow talked of the tradeoffs when it came to summertime educational and programmed activities for children in groups of 12 or fewer. While the chance of virus spread is limited because the groups are smaller, it does not eliminate it.
"The balance here is the developmental needs of children, who may have lifelong adverse ramifications if these needs are not met, and the risk of transmission to high risk family members, which may or may not result in serious illness or death," he said.
There were 1,281 confirmed cases reported Monday in San Mateo County, up 13 from the day before. There are 51 deaths linked to the virus, and 61 patients are currently hospitalized, while 17 are staying in intensive care units. Almost 15,000 tests have been conducted throughout the county.
Projecting ahead, Morrow anticipated a gradual, further repeal of the restrictions which hopefully will slow an expected rise in virus transmission and allow health care facilities to accommodate any surge in patients.
In the immediate term, he anticipated businesses with space to adequately meet social distancing standards will be among the first allowed to open again.
"These businesses should now begin thinking about how this would apply to their operations and what modifications need to be made," he said.
More broadly, he said testing, tracing, containment strategies and personal protective equipment supply will be essential in allowing other parts of society to reopen as well.
For his part, County Manager Mike Callagy was optimistic more testing will be soon available. He said the county just received 5,000 new test kits and requests for as many as 50,000 kits have been made.
He interpreted the availability of additional tests as a positive sign for the supply chain's growing ability to accommodate demand, which to date has limited access to testing materials.
"It is imperative we have enough test kits to do more holistic-based testing," he said.
Once enough tests have been secured, Callagy said decisions can be made to limit the amount of symptoms which must be shown to be eligible for testing. He has said previously the stringent criteria has been a contributing factor in the limited amount of tests administered.
As it stands, Callagy said officials are focused on assuring those living in congregate care facilities have access to tests when necessary. Similarly, he said tests must be reserved for first responders and others potentially exposed to the virus. Ultimately, he hoped more tests would be available for grocery store workers and other essential employees in public spaces.
Morrow, meanwhile, maintained a measured optimism regarding the loosened stay-at-home order, while remaining mindful that further restrictions may be necessary down the road.
"Without doubt, we will get through this, but it will remain difficult for all of us for a long time. You must prepare yourselves for the possibility, that as restrictions loosen now, that they may need to be reinstituted at a later date," he said.