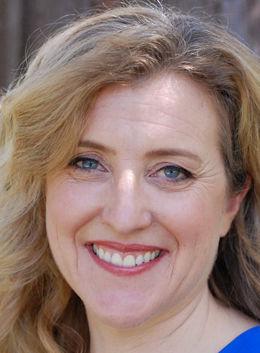 The San Mateo County Transportation Authority recently reallocated $1 million in Measure A funds to advance the Highway 101/State Route 92 direct connector project.
The project proposes to build direct connectors from State Route 92 to Highway 101 on the east side of Highway 101. The new ramps will directly connect to the express lanes that are currently being constructed.
There are two project alternatives being considered. One option is a managed lane direct connector from westbound State Route 92 to northbound and southbound Highway 101. Another option is reversible Highway 101/State Route 92 managed lane director connector ramps. 
Project Manager Arul Edwin said both alternatives provide a morning commute benefit for high occupancy vehicle users traveling westbound State Route 92 to both directions of Highway 101. By providing a managed lane direct connector to the northbound and southbound directions of Highway 101, high occupancy vehicles are able to bypass queues at the Highway 101/92 Interchange and access the express lanes being constructed in both directions of Highway 101, he said.
In addition to the morning commute benefit, the second option provides afternoon peak period commute benefits by reversing the direction of the managed lane direct connector ramps during afternoon peak periods toward the Bay, Edwin said. Automatic gates will be installed to guide vehicles in the appropriate direction. 
The project is nearing the end of the project initiation document phase and will soon head into the project approval/environmental document phase. Roughly $1 million was left over from the first phase and will be used for the second phase, for which additional funding has yet to be identified.
"It's always good news when a project comes in a little bit under budget especially to the tune of $1 million where we can reallocate and keep things rolling," said TA Board Member Emily Beach, also Burlingame's mayor.
The 101/92 interchange before the pandemic saw substantial delays and congestion within the interchange area heavy traffic volumes and inadequate capacity during peaking travel periods without any options for multi-occupant vehicles to bypass the existing congested conditions, according to report prepared by staff.
When completed, the project will increase throughput and substantially reduce the travel time of high-occupancy vehicles and public transit vehicles as they bypass traffic to access or exit the express lanes, the report states.
The TA in 2018 allocated $2.2 million for the project initiation document phase.
The direct connector project are the long-term answer to the interchange's woes, but it won't break ground until 2026 and won't be complete until 2028, Edwin said.
Construction of various short-term and low cost improvements to the interchange will occur sometime before then.