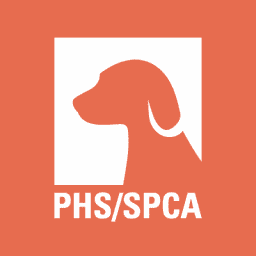 Animal euthanasia at the Peninsula Humane Society has dropped substantially over the past few decades but the recent killing of Fluffy, a stray 70-pound German shepherd, has sparked renewed concerns from local animal welfare workers who argue current rates are still too high.
Records dating back to 1970 show a substantial decrease in the number of animals euthanized by the Peninsula Humane Society. In 2021, the most recent calendar year of data, 374 cats and dogs were euthanized, a 99% decrease since 1970 when 37,680 were put down.
PHS President Anthony Tansimore said he anticipates those figures will continue to improve once the agency's 216-acre Animal Sanctuary opens in La Honda, creating a space compatible for animals previously deemed unadoptable due to their medical conditions or behavior.
"The idea is for animals that can't be adopted out for them to live out their lives in peace," Tansimore said. "The expectation is that we will continue to have a very high live release rate and it will tick up higher because animals that may be deemed by staff to be euthanized could be considered for the sanctuary."
But Kit O'Doherty, director of Partners in Animal Care and Compassion and a former PHS volunteer of 15 years, argues even more animals could be saved immediately if the society adjusted its behavioral assessments and care of animals to be more in line with industry standards.
Fluffy, fighter or friend
Fluffy's case, O'Doherty said, is a prime example of why she and her colleagues at PACC believe changes need to be made. According to Fluffy's PHS records, obtained by PACC through a public records request and shared online and with the Daily Journal, he was euthanized after being deemed aggressive with other dogs and around his feeding bowl. But other record entries indicate that Fluffy was a friendly dog.
"Fluffy is not an anomaly. He is a regular occurrence at Peninsula Humane Society and we want to bring that awareness to the community," O'Doherty said. "We're adamant that the community needs to know and if know they know, the community will not condone it."
On April 30, an animal control officer was sent out to collect Fluffy from Redwood City where he had been chained to a tree for an unknown amount of time. In the report, the officer said the dog was "a little fearful at first but after a few minutes was friendly and easy to handle."
A behavioral assessment done five days later found that Fluffy was a "people-oriented" dog. According to the report, he was easy to handle, wagging his tail when approached and removed from his kennel and was nonreactive when being physically inspected or around smaller dogs.
In the same report, however, staff reported Fluffy showed aggression toward other friendly dogs, often expressing a low growl when approached and at times baring his teeth, in addition to expressing hostility around his food bowl. For these reasons, PHS staff determined Fluffy was not a "safe candidate for adoption," and was put on the euthanasia list after outreach to his registered owner in Hayward went unanswered.
O'Doherty contends that Fluffy was assessed in poor conditions and his behavior can be easily justified by other facts included in the report. A medical examination found that Fluffy had a swollen muzzle which O'Doherty said could explain why he may have been weary and aggressive to other animals. And Fluffy was also deemed malnourished and underweight, potentially causing him to become food aggressive, she argued.
"Here was a dog chained to a tree for an indeterminate amount of time and the animal control officer puts in their notes that he was nervous and afraid at first but quickly warmed up," O'Doherty said. "Fluffy was evaluated very quickly with no time to de-stress and no acknowledgment that this was a dog at the height of fear and stress."
By Monday, May 9, Fluffy was put down despite some expressed interest in his adoption. As he was being walked to the medical room, a woman had come to the site to alert staff that she knew someone who was interested in adopting Fluffy but was unable to reach him. Staff informed the woman that they could release Fluffy to her immediately but due to concerns about his aggression she opted against taking Fluffy home where she had animals of her own, according to the report.
PHS spokesperson Buffy Martin-Tarbox said the agency cannot keep animals for an extended period of time after they have been scheduled for euthanasia. It's rare for an animal to be removed from the list once placed, Tansimore said, but when it does happen, staff walks the adopting family through all of the animal's records.
The most dangerous animals are only released to nonprofit animal rescue organizations. The person who was to adopt Fluffy called the site a few hours after Fluffy was put down and adopted another animal that had just been released to PHS from another owner that same day, according to the report.
It's stories like Fluffy's that led to the creation of PACC, an animal rescue based in Half Moon Bay, in 2019, O'Doherty said. As a volunteer, O'Doherty said she found herself often at odds with the ways some animals were treated and for years tried to work from the inside to inspire change. Eventually, she said her efforts to save a dog placed on the euthanasia list resulted in her being asked to leave.
At that point, she said other volunteers quit in solidarity. About a year later, and after exhausting what channels were available to get their concerns to leadership, O'Doherty said PACC was formed.
Since then, O'Doherty said she and the PACC team has gathered PHS records through information requests that she said proves the society has misled the public about its practices. Beyond accusations of regularly euthanizing healthy animals, another charge is that the agency has practiced breed discrimination against rottweilers leading to the breed being at greater risk of euthanasia after being held to a higher standard of behavior to be deemed safe for adoption.
Other concerns listed on the PACC website include confining dogs at the Coyote Point site in their kennels for too long, increasing their stress and leading to their eventual placement on the euthanasia list. And PACC asserts the site also has too few volunteers who can tend to emotional and behavioral needs.
Ultimately, Tansimore refuted the criticisms and said he stands by the judgment of his staff who he said have developed their expertise over years of devotion to the field and through annual refresher training.
Few animals are placed on the euthanasia list these days compared to the thousands killed decades ago, making the decision to put an animal down a difficult one developed after assessments from a number of staff members, he said. Tansimore also noted that PHS's shelters have plenty of capacity and gave assurances that animals are not euthanized due to space constraints.
Compared to other SPCA affiliates in the Bay Area, PHS euthanizes about twice as many animals as San Francisco's agency which had a total of 128 cats and dogs last year, contributing to a live release rate of about 96%, according to its most recent report. The Silicon Valley SPCA has a live release rate of 95% after euthanizing 565 of the nearly 7,000 cats and dogs it took in during 2021. Monterey County's SPCA has a live release rate of 87% after euthanizing 779 of the 3,186 animals it saw come through its doors that same year.
"This is not easy work. It's hard and heartbreaking but it also comes down to a judgment that staff has to make and they make that out of the best information they have and for the care of the community," Tansimore said in an email. "Staff are committed to being honest and thorough in this process."
In part, O'Doherty agreed with Tansimore's assessment of his staff and shared her own praise for people she believes care deeply and are doing their best to care for animals. O'Doherty also acknowledged the important work PHS does in returning lost animals to their owners and connecting pets with new forever homes.
Rather than call for staff to be fired, O'Doherty said she believes other measures could improve outcomes for the animals who end up in PHS shelters including expanded time outside of kennels and more compassionate and up-to-date behavior assessments.
Meanwhile, Tansimore said only one person has come to him to discuss any concerns but he remains open to discussions with any person or group interested in speaking with him and his team but insists they keep an open mind.
"I'm always open to talking to someone who is open to talking with me and doesn't come in and have their own agenda or predilections," Tansimore said. "A lot of people have a lot of ideas about how to take care of animals but we're not going to change things just because someone says you need to change. Our methods and practices developed over time and have been proven to work."