In the five years Nancy Venezia has worked at the San Mateo-based startup Snowflake, she's seen the company outgrow the small office it occupied above Philz Coffee on B Street, double in size several times and expand its workforce across the globe.
But despite the growth the cloud-based data storage and analytics service has seen since it was founded in 2012, the company characteristic that keeps Venezia rooted in the team she's helped establish hasn't changed at all.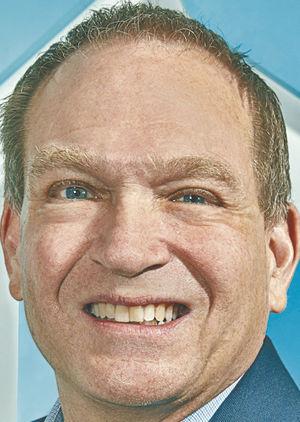 "Without the people, we have nothing," she said. "That's the way it's always been."
Having worked in the corporate and nonprofit worlds, Venezia, Snowflake's director of culture said she found the ego-less, focused culture she was looking for when she took a job as the nascent startup's office manager. She clearly remembers its founders, Benoit Dageville, Thierry Cruanes and Marcin Zukowski, pitching in to sit at the front desk of the office or hold a projector for a presentation when they didn't have a stand to use and their care for employees as they grow from a scrappy startup to a global company.
And after the company raised $263 million in January with plans to increase the 360-person team to more than 600 by the end of the year, Venezia will be working with a lot more teammates.
Though the startup's growth is just as familiar for Snowflake CEO Bob Muglia, he admits even he was taken aback by how quickly it's taken off. Muglia joined some 34 other employees when he came on board as Snowflake's CEO in 2014, but had a sense its small size and zero revenue wouldn't last very long. By developing tools allowing customers to analyze data stored in the cloud, Muglia said Snowflake's cloud-oriented data warehouse has been well received by its more than 1,000 customers.
"At some level, I think it has been surprising in terms of how fast it's going," he said. "It's clear to me that our opportunity is substantially larger than what I realized it was."
From startups that have built their data infrastructure on the cloud to more established companies that are moving their data there, Snowflake's customers represent a wide range of industries, from credit card companies to media and entertainment enterprises, said Muglia.
By creating a "data warehouse" that can aggregate information from several sources and organize it so it can be easily analyzed by customers, Snowflake's technology aims to cut down on the number of steps needed to process large volumes of data. For example, an online gaming company might use several tools to collect data on the choices their customers make within a game and their responses to marketing campaigns and other tools located outside the game, and Snowflake's data warehouse can integrate data from these tools on one platform.
Muglia acknowledged that for companies moving their operations to the cloud for the first time, Snowflake may only be part of the solution. But by accelerating an analyst's access to data and enabling users to share information across an organization or with outside parties, the data warehouse his team is building can be the difference between whether a company can effectively develop its products or share new ones with customers, said Muglia.
Though he lives in Menlo Park now, Muglia said he has a long history in Seattle, where the company opened a new office last year. He said San Mateo's central location on the Peninsula has allowed employees from various parts of the Bay Area make it to work at its current offices in two buildings at the corner of South Ellsworth and First Avenue, and is looking forward to an expansion of its headquarters to a new building under construction near the corner of East Fourth Avenue and the Caltrain tracks.
For Stefan Kazmi, getting to know downtown businesses and contributing to the startup culture in San Mateo has set his experience at Snowflake apart from the other tech companies where he's worked. Noting the company's family-like culture, Kazmi said seeing the tight-knit community maintained as Snowflake grows has been one of the most rewarding aspects of the last three years he has worked there, even if the company's growth is still hard to comprehend.
"When I started here, I was the only IT person and now I'm designing our global headquarters," he said.
Though Muglia is looking forward to further growth in the coming year, he said unlocking the data that allows users to make data-based decisions will likely never get old.
"The reality is when you can make a decision based on data, everybody knows why the decision was made," he said. "That encourages a transparency in an organization and actually changes the way people operate."