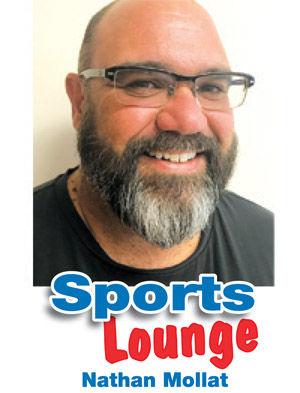 Editor's note: The Earthquakes record over the last three games has been updated to show the team is 2-0-1.
When the San Jose Earthquakes hired Matias Almeyda as the club's seventh head coach in five years, there was hope that he was, finally the answer as the Quakes have wandered in the MLS desert the last several years. The former Argentine international and a coach has a reputation for turning around teams. However, as he proceeded to get off to an 0-4 start during which the Earthquakes were outscored 14-1, ll I could think was, "Here we go again."
It appeared San Jose was, once again, on its way to another playoff-less season — something with which the organization is familiar, having missed the postseason seven times in the last 10 years.
But starting with a 3-0 win over Portland April 6, the Quakes have gone 5-2-3 and are regaining respect around Major League Soccer. And they're doing it with a style not often seen, taking a page from the Golden State Warriors playbook and essentially playing "positionless" soccer.
That is an over-simplification of Almeyda's style and tactics, but it is one that is most apt. That's why you see outside back Nick Lima regularly pushing up into the attack, functioning as a wing. That's why midfielders are pressuring the goal with regularity, why the defensive line is in constant motion, either on the attack of dropping back.
During this run of success, the Earthquakes have outscored their opponents 22-8.
"I got tired of seeing anti-soccer," Almeyda told Joel Soria for MLSsoccer.com last month while describing how his coaching style has evolved. "For me, the anti-soccer people wait and allow their team to be carried by individual efforts. Our scheme involves everyone playing and everyone running."
San Jose's 2-0-1 mark the last three games has, not coincidentally, seen striker Chris Wondolowski regain his scoring touch. Needing just two goals to set a new MLS career goal-scoring record at the beginning of the season, he started those first four losses, with nary a goal.
Not only was he not in the starting lineup during that first win over Portland, he didn't even play. He then came off the bench in six straight matches and still could not find the back of the net.
He was reinserted into the starting 11 three games ago and seems to have found the fountain of youth. He finally got the career-tying and record-setting goals during a four-goal outburst in a 4-1 win over Chicago May 18 and has since added three more goals in his last two games — including a pair in their first road win since 2018 when the Quakes beat Toronto 2-1 May 26. He had the team's only goal in a 1-1 draw with D.C. United over the weekend.
It's taken some time for the team to figure out, understand and ultimately trust Almeyda's system, but it seems the team has bought in and are starting to get results on the field.
Gerry Fraley, a longtime sports writer for the Dallas Morning News, passed away late last month following a two-year fight with cancer.
What kind of connection does a reporter from Texas have to do with Peninsula sports? His sons, Tyson and Sam Fraley, graduated from Sequoia High School in 2017 and were co-captains for the 2016 Ravens' football team.
The Fraley family has set up a GoFundMe page to raise funds for the Sequoia football program. The goal is to raise $5,000 to establish an annual scholarship for senior players. If that goal isn't met, the funds will be used for Sequoia football in general.
As of Monday afternoon, nearly half the goal of $5,000 has been raised.
Funds can either be donated at GoFundMe.com, or checks can be mailed to the school. Checks should be made out to "Sequoia High School" and put "Fraley memorial football donation" on the memo line. Checks can be sent to:
Treasurer's office c/o Rob Poulos
1201 Brewster Ave., Redwood City, CA, 94062.