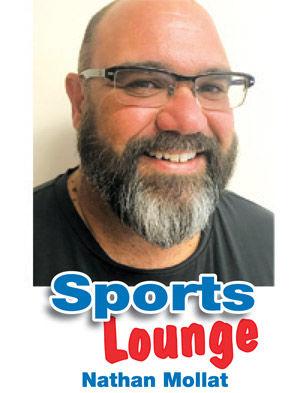 Bob Hammer doesn't have to keep putting on two golf tournaments a year to raise funds to fight cancer. He easily could farm his Have a Ball tournament out to corporate entities, or try to find a different venue than the Sunnyvale Municipal Golf Course and now Crow Canyon Country Club in Danville. He could easily call any news organization to drum up publicity for his fundraiser, which is going on Year 15.
Yet Hammer, a San Carlos native and a 1986 Carlmont graduate who moved to the East Bay several years ago after he transferred job locations, continues to work with those who have been loyal to him and his foundation and it's paid off — literally. Next Monday, Hammer will host the first two rounds of his annual Have a Ball Golf Tournament Presented by Amgen, Equinix, Coupa Software and UPS with more than 300 golfers poised to have a good time — and raise $150,000 to fight cancer. He'll raise another $150,000 or so in a second morning-afternoon round in September to push the total amount raised over the last 15 years to more than $3 million.
It's that loyalty that has kept him in touch with a group of friends he's known since Barrett Elementary School in Belmont. Two of those friends are on the Have a Ball Foundation board of directors and Hammer said there will be several dozen Peninsula friends who will make the drive to Danville to support the Hammers' cause.
"[Loyalty is] very important. A don't-forget-where-you-came-from type of thing," said Hammer. 50. "I appreciate the Peninsula and still like going back there. There are times I've driven over to Lorenzo's Sandwich Shop in Belmont because I wanted a sandwich."
Hammer has been going to Lorenzo's since 1978.
It's also that loyalty that keeps people and sponsors returning to participate in the Have a Ball Golf Tournament.
Hammer started the foundation as a way to give back after he was twice diagnosed with testicular cancer. He was scheduled to have his remaining testicle removed when a meeting with world-renowned testicular oncologist Dr. Craig Nichols told him there was a different way to beat the cancer. That intervention allowed Hammer and his wife Kim to naturally conceive their son Josh — who just wrapped up his sophomore year of high school. Daughter Shayna is now in college.
What started out as a goal to donate $2,500 to the Lance Armstrong Foundation has turned into a full-blown second job for the Hammers. It literally takes them and their support staff more than a year to put together the four rounds of golf over two days every year.
"Here we are, 15 years later, and last year we sent money to 20 cancer organizations," Hammer said.
That's why the Hammers continue to do it themselves: for the love of the game, so to speak. He said he spends nearly every second of free time calling current and prospective sponsors to line them up for the following year's golf rounds. The personal loyalty to the cause is what keeps many people coming back year after year to be part of the Have a Ball tournament.
"I think a lot of it is they believe in what we're doing," Hammer said. "I think people feel the money they are giving (to fight cancer) is a little more personal. They appreciate the fact its Kim and I (running it and cutting the checks).
"I have been approached a couple times to have people run it for me, but it would lose a little bit of the luster. Kim and I still love it."
That point is driven home when Hammer and Kim hop in a golf cart and drive around the course greeting and thanking everyone for participating. Talk about a personal touch.
But more importantly, all one has to do is check in with Sequoia Hospital in Redwood City to know how loyal Hammer is to fighting cancer. Hammer had his cancer treatments at Sequoia Hospital and has since endowed more than a dozen $12,500 oncology nursing scholarships.
"Kim and I have gained much more success in donating locally and establishing partnerships with local organizations," Hammer said.
The players and sponsors show their loyalty by coming back year in and year out because the Have a Ball tournament is arguably one of the most fun golf fundraisers in which anyone can participate. From the swag bag which includes high-quality pullovers (and this year, zippered hoodies), to the free hats, T-shirts, tees and balls, to the quality silent-auction items, as well as provided lunch and dinner, the Have a Ball tournament takes care of its participants who take care of the foundation.
"I would certainly say an instrumental part of the success of the event is the repeat customer," Hammer said. "It's a basic business model: you treat people right … and give them a good time. … I wanted the individual to show up and say, 'This is the best darn golf tournament I've ever been to."
A great time for a great cause. It doesn't get much better than that.