A common refrain among high school athletes and coaches is: if you want to play in college, there is a spot — somewhere.
A pair of local players are making their marks for the Division I Boston University softball team, while a coastsider had a breakout baseball season in upstate New York for Division III Rensselaer Polytechnic Institute.
Marina Sylvestri and Jen Horita, 2017 graduates of Notre Dame-Belmont and Aragon, respectively, have been key sophomores for the Boston University softball team, helping lead the Terriers to back-to-back Patriot League regular-season and tournament championships.
The pair have played softball together for nearly their whole lives. They started in San Mateo youth softball as 8-year-olds. They went to separate high schools, but always reunited with the Cal Nuggets club team in the summer.
This season, BU went 15-2 in league play and 37-20 overall. The Terriers advanced to the NCAA regional in Gainsville, Florida, falling to host Florida and being eliminated by Stanford.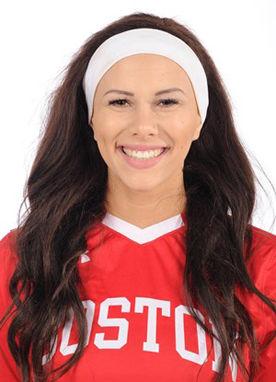 Sylvestri, who was named to the All-Patriot League first team, started all 57 games for BU as the team's designated player. Her .277 batting average was fourth-best on the team, and had 39 hits and 12 RBIs.
She had a knack for putting the ball in play and getting on base. She struck out just seven times while drawing 19 walks, third-best on the team.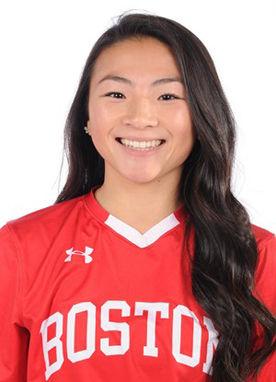 Horita, an outfielder named to the All-Patriot League second team, started 50 of 57 games for the Terriers, batting .270 on the season, with a pair of doubles and triples.
Ryan Yerby, who starred for the Half Moon Bay basketball and baseball teams before his graduation in 2017, got his feet wet with RPI as a true freshman last season. This year, he stepped into a bigger role, earning honorable mention accolades for the All-Liberty League team. RPI finished fourth in the Liberty League with a 15-9 mark and 20-19 overall.
A right-handed pitcher, Yerby appeared in 11 games and threw 17 innings in 2018. In 2019, his five wins and nine starts tied for most on the team and his 3.88 ERA was the lowest on the team. His 51 innings pitched was second-most for the Engineers.
Meanwhile, six Serra graduates will be playing in NCAA baseball regional tournaments this weekend. Scott Ota, a 2015 Serra graduate, is wrapping up a stellar career at University of Illinois-Chicago. Named to the All-Horizon second team, Ota crushed 19 home runs this season, 15th best in the nation and his 32 homers for his career is second best in school history. His 161 career RBIs is a UIC record.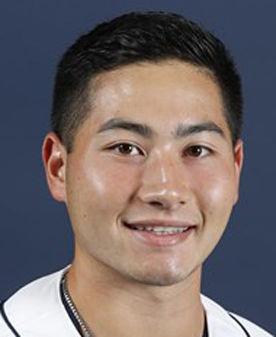 Ota is joined by Chris Papapietro who, after graduating Serra in 2015, spent two years at College of San Mateo before transferring to UIC.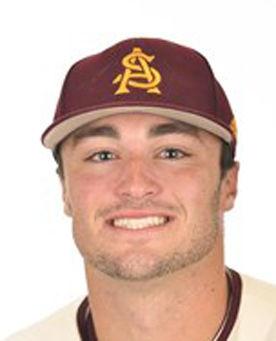 Hunter Bishop, a junior outfielder Arizona State, was a first-team All-Pac-12 selection and one of the best players in the nation. His 22 home runs was fifth-best in the country and he was top-5 in all major offensive categories in Pac-12 play.
Bishop will be joined by Dom Cacchione, a freshman pitcher from Sacred Heart Prep.
Nolan Dempsey, a senior outfielder at Fresno State, was a first team All-Mountain West selection after helping lead the Bulldogs to a Mountain West regular season and tournament championship. Like Papapietro, Dempsey spent two year at the junior college level, playing at De Anza after graduating Serra in 2014.
Closer to home, Nicolas Lopez (2018) will have a front-row seat for the Stanford regional. A true freshman left-handed pitcher, Lopez appeared in just three games for the Cardinal. He'll be joined by Sacred Heart Prep grad Andrew Daschbach.
Scott Mitchell, another true freshman, saw time on the mound this season with University of California, appearing in eight games, making three starts and posting a record of 1-2.