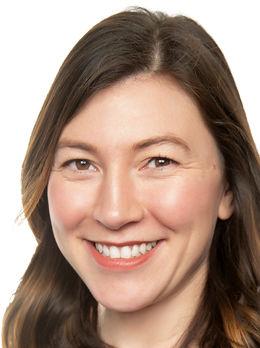 Open this newspaper on any day and the human toll of our housing crisis practically jumps from the pages. I recently attended U.S. Rep. Jackie Speier's May 25 town hall focusing on affordable housing development (mentioned by Jon Mays in his May 17 column). In opening the discussion, Rep. Speier, D-San Mateo, remarked that the housing crisis has become a moral issue for all of us. Most of the panelists, which included state Sen. Jerry Hill, D-San Mateo; Assemblyman Kevin Mullin, D-South San Francisco; and county supervisors Don Horsley and Dave Pine, seemed to acknowledge this and spoke from a place of hope that we still can solve this crisis collectively.
The conversation focused on the preciousness of public land and land owned by religious denominations as some of the only remaining viable space for affordable housing locally. Naturally, much time was spent discussing the 6.8 acres of public land on and near the site of the old Peninsula Hospital in Burlingame. Astonishingly, the Peninsula Health Care District's current proposed plan for this land is to build luxury senior housing (with a scant 10% affordable) and office space in a transit-rich area desperately short on affordable housing.
Speier valiantly pressed the district board member on the panel, Dennis Zell, on this narrow plan (and the other, even more perplexing proposed use of the site — biotech research). In response to wide questioning on how a public body could arrive at the conclusion that valuable land should be used primarily for office space and exorbitantly-priced assisted living, Mr. Zell stuck fervently to this misguided vision. He contended that the concept was very "data-driven" and based on national studies that found a "silver tsunami" would be arriving as baby boomers hit their later years.
The district is right to want to base their decisions about what the community needs on good data; unfortunately its reliance on outdated, national figures ignores numerous regional studies that conclude that housing is the foundation of a healthy community, and that the increasing rates of unstable housing and displacement (such as homelessness) have devastating effects on health, and especially, for children and seniors.
According to the San Mateo County Department of Health, in the last five years, housing costs in the county have increased nearly 70%. The adverse impacts on health are evident. For example, a University of California, Berkeley, study found families in San Mateo County that cannot comfortably afford their housing are making "unhealthy tradeoffs," spending one-fifth as much on health care and a third less on food than their more well-off neighbors.
They were also less likely to go to medical appointments and take needed medication. Many families in the county are moving into or staying in overcrowded or substandard housing conditions, which is associated with a range of adverse and long-term health impacts. Lastly, data shows that housing displacement disproportionately affects people of color, especially those with low incomes, who already suffer the worst health outcomes in our society.
In his ardent defense of the plan, Mr. Zell repeatedly stated that the district is "not an affordable housing developer"; yet, it has rightly acknowledged that its mandate allows it to provide workforce and senior housing. Toward the end of the town hall, when asked why the district was refusing to scrap its original plan and instead, use the land to build 100% affordable workforce or senior housing, Mr. Zell responded that the board owed a duty of "good faith" to the private developers, PMB LCC and Generations LLC, with whom the PHCD has chosen to work exclusively since July 2018.
Mr. Zell's comments left the unsettled audience with a few necessary takeaways. First, he seems to have a stronger commitment of good faith to these private developers than to the district's taxpayers that paid for that land, many of whom now clearly need their support. Second, if the rest of the board is in agreement with him, they will be choosing as their moral legacy to be among the few that did not jump in to help solve this urgent, inhumane crisis when they had the chance.
Promisingly, there are signs that the board's position is in flux. The district board chair, Lawrence Cappel, has recently suggested to this paper it is evaluating an increase in the amount of affordable housing allotted in the plan. A recent district email newsletter states the same, although neither includes any detail as to the percentage of units or levels of affordability. It is my sincere hope that the district is taking a hard look at the extraordinary opportunity this land holds and comes back with a plan that meaningfully responds to the district's acute need for substantial, truly affordable housing.
Rebecca Oyama serves on the San Mateo County Commission on the Status of Women. She is a member of Housing for All Burlingame. Views are her own.