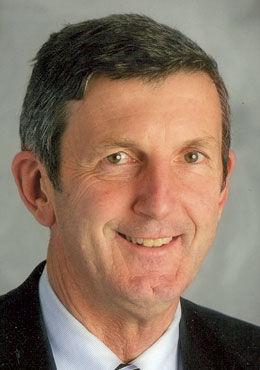 We are now over three weeks into the 2020-21 school year — a year like no other. The work is hard for all of us! Every educator feels like a rookie with all the extra time and emotional energy associated with doing many things for the first time. Now, success is more elusive; the consistent challenge of virtual learning looks to be unrelenting. All that said, early reviews suggest we are off to a start to the academic year that far exceed expectations of students, staff and the families we serve.
As we launched this year, three themes guided our work — equity, flexibility and choice. In terms of choice, during the spring and summer the district made changes to policies and practices that recognized the reality of this pandemic period. Expectations around the number of classes students needed to take were loosened for upperclassmen, students' opportunities to take classes from different learning providers and postsecondary institutions for high school credit have been expanded, and the chance to take classes through independent study were created. For example, if students already have passed requirements and have almost enough units to graduate, they can take just enough classes to complete high school, or they can double up in the first semester to graduate early. Similarly, the district's long-standing commitment to allowing students to access college classes for high school credit has expanded this year. Finally, some students thrived during last semester's less rigid academic schedule. They encouraged us to offer self-paced learning, and we have done so. The percentages in this last category are very small — most students need an environment with short-term, consistent expectations. 
In terms of flexibility, besides the changes above, the challenges of our times mean that trial and failure will happen more often than we would otherwise expect. On occasion, efforts to provide more to students have been curtailed or postponed so we could circle back and examine our procedures. We have had a student and an employee test positive for COVID-19. In both cases, we have no evidence that anyone was infected under our watch or that community spread of the virus occurred. However, we felt the need to carefully review our push for experiences on campuses for students. In the coming weeks and months, we need to monitor and adjust based on our relative success while keeping the health of students, staff and the larger community at the forefront. 
Finally, the pandemic has brought into sharp relief how much inequality exists in our community and our nation across multiple dimensions. When students are on campus, we can ameliorate those inequities — we can feed our students, attend to their physical and emotional needs and learn their individual circumstances. However, when students are at home without access to strong internet connections, are taking care of siblings, or don't have enough to eat, learning is either impossible or so much harder. As a district we are fully committed to equity and see our work as a manifestation of our collective societal responsibility to having a more just and equitable world. So far this year, our staff have delivered much needed hot spots to bring stronger WiFi connections into students' homes, they've worked tirelessly to make food available, and they've done heroic work to connect with students who depend on us. This is our enduring and animating work.
And now throw in the smoke and fires! As if things weren't hard enough!
We are deeply appreciative of how our students and their families have embraced this difficult time. As school began, student virtual attendance matched what we typically see during the first few weeks of a normal school year. We are committed to doing everything possible to maintain these numbers. Our staff will not waiver in their commitment to doing right by the families who entrust their children's education to us, despite the challenge.
Dr. Kevin Skelly is the superintendent of the San Mateo Union High School District serving approximately 9,000 students in six comprehensive high schools and one alternative school.