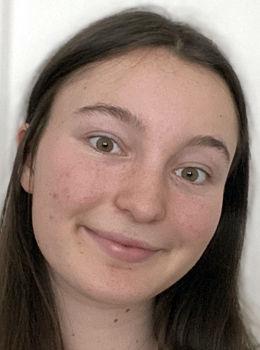 On April 15, the Sequoia Union High School District Board of Trustees voted to move to a credit/no-credit grading scale for the semester.
Let's get this out of the way — I am a junior with above a 4.0, I take advanced courses, and I am in full support of the decision. I make this clarification as many well-meaning people in my school, understandably upset by the choice, petition to reverse it.
As I observed the petition, now with hundreds of signatures and comments, I couldn't help but feel unsettled. A long-existing sense of entitlement among those in our community, driven by our privilege and perpetuated by a culture that teaches us our academic success is indicative of our self-worth, is exposing itself — and it's not pretty. 
It only takes a couple of minutes scrolling through the responses to find subtle insinuations that AP kids should have been given priority, that they work harder and that they are entitled to a particular outcome because they care more. And there's certainly no shortage of individuals speaking on behalf of the communities most affected by COVID-19, masking their (justified) worry about their GPAs in a misguided attempt to frame credit/no-credit as inequitable. 
I think the arguments about the pros and cons of credit/no-credit have been regurgitated a thousand times at this point, so I won't repeat them here. But, what I will say is that we're focusing on the wrong thing. Because the school board wasn't just making a choice about grades, they were making a commitment to extending empathy and perspective in a time where it is desperately needed. 
Had the board decided on hold-harmless, it would have been to soothe the minds of students and parents who already have the access and the means to succeed, and to leave behind the families that don't have the luxury of sitting in a room (or writing an article) ruminating about the validity of a grading system, because they're more worried about where their next paycheck will come from or if their mental illness will give them a break for enough time to sit down and do an assignment. Socioeconomic disadvantage is just one piece of the puzzle when this pandemic is also creating a mental health crisis. 
If there were anytime to re-examine the way we approach our value and our intelligence, it is now. There's something particularly sad about the way we've been taught to look at the world — as our oyster and our oyster alone. But what does our individual success mean if the collective good is damaged by it? How do we justify maintaining our grades when it widens an opportunity gap, if not for kids in our district then for kids in another?
Truly, I understand the anxiety that students face, because it isn't necessarily unique to this moment. We've grown up in a society that is overly competitive and self-centered, and that reduces us to nothing but a number on a transcript. 
But this is bigger than us, our egos or our chances of getting into college. We must be willing to adjust as more vulnerable people are forced to — people who are losing their jobs, their health care and their lives. Surely, for just a semester, we can afford to lose our grades.
Abby Sanders is a junior at Carlmont High School.